Register for the Upcoming Online Training Sessions

What You Need to Know about Range and Reliability in Wireless Networks
Orjan Nottveit, the R&D Director of Radiocrafts, will discuss the trade-offs for range and reliability in various wireless networks, in regards to time, frequency and protocol mechanisms. Orjan will highlight why the networks on the market have taken quite different approaches and how this impacts the performance.
When: 27th April, 2018

Easy Steps to Create a Reliable Wireless Sensor Network using Wireless M-BUS Sensor Modules
The Sensor Modules from Radiocrafts are the latest additions to our product portfolio. They integrate complete interfaces to many industry standards and create complete subsystems with the Wireless MBUS RF interface. It is also included in the module. Add a regular Wireless MBUS module on the concentrator side of the network, and a complete low power IoT wireless sensor network is created at very low cost in a very short time.
When: 1st June, 2018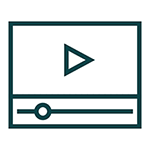 Get the Access to the Professional Insights by Radiocrafts Leading Engineers
Radiocrafts has been involved in a variety of projects over the last 14 years that required many different competencies and experiences. Over the time, leading engineers at Radiocrafts developed an expertise that helped delivering millions of modules in the RF Module market. We have recognized that this expertise is in high demand. Because of this we decided to host a series of online events, where we train and discuss various topics, all related to Wireless communication.

Request the Access to the Recorded Online Training Sessions
Everything you wondered about setting up a Wireless M-BUS network
 Recorded: 13th April, 2018
Learn to design an industrial grade 169 MHz antenna, with a minimum of RF experience required. 
Recorded: 2nd March, 2018