Industrial sensors and controls require high performance and highly reliable communications, which helps manufactures to collect, distribute and control the data in operational processes.
The advantage of radiocrafts modules

Reliable Wireless Connectivity
Radiocrafts offer a wide range of RF modules that are well suited for these applications. Factors to be considered is local frequency regulations, required data rate and network topologies. Depending on the application, modules from 169 MHz to 2.45 GHz are offered, with data rates ranging from 1.2 kbps up to 1 Mbps.
For industrial remote controls, such as crane controls, the high reliability of a narrowband radio is preferred.

Easy to Use Cable Replacement
Linking a sensor or actuator to an industrial controller, the RC232 is an easy-to-use cable replacement.
Large sensor networks may take the benefit of a mesh protocol as offered in Tinymesh, ZigBee or 6LoWPAN. Street lighting is one such application area.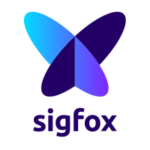 SIGFOX for Industrial Applications
For distant sensors or actuators that are spread over a large geographical area, the SIGFOX network will provide the widest coverage. SIGFOX offers city/country wide coverage by base stations and a cloud service for data access.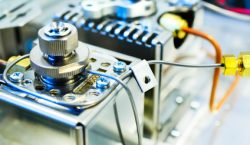 Industrial Sensors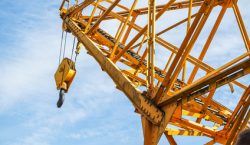 Crane Control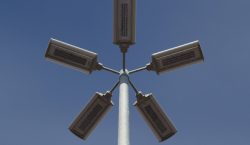 Street Lighting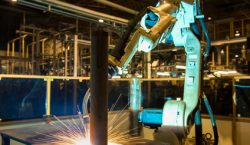 Robotics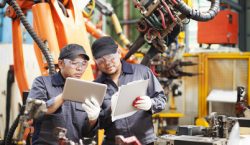 Factory Automation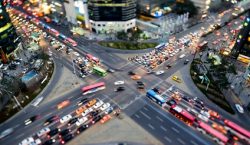 Traffic Management
Top 6 Wireless Technology Questions Our Customers Ask
1. Which wireless technologies give the best range?
2. Which wireless technologies are used in Wireless Sensor Networks?
There are many different wireless technologies used for Wireless Sensor Networks (WSN) in the world today, based on the specific needs, availability of power (battery driven or not), local radio frequency regulations, density of sensors, distance to the sensor, how often sensors need to be read, the amount of data, the infrastructure, etc.
3. Which wireless technologies are best suitable for battery operated sensors?
Battery operated sensors means that the sensor and radio transceiver (or simply transmitter) should be in "sleep mode" most of the time to save battery power. The sensor will wake up on a timer or on some event trigger, to do the actual sensor measurement and a radio transmission. In order to support two-way communication, a common technique is for the sensor to listen for a command only in a short time window after the transmission.
4. What type of Wireless Sensor Networks does Radiocrafts support?
5. What are the important factors to consider when choosing a WSN solution?
6. Can a Wireless Sensor Network be a part of the Internet of Things (IoT)?
Proven solutions for Industrial Sensors & Controls