Long Range – Scalable – Robust vs interference – Battery Operation

ETSI Compliant Communication Solution For LPWANS (ETSI TS 103 357)
MIOTY is a low-power, wide-area network (LPWAN) protocol designed to have the best-in-class reliability and scalability of all available LPWAN technologies today to support massive industrial and commercial IoT deployments. Furthermore, MIOTY represents a new milestone in the pursuit for ​​​​global scalability!
The MIOTY system consists of the following parts: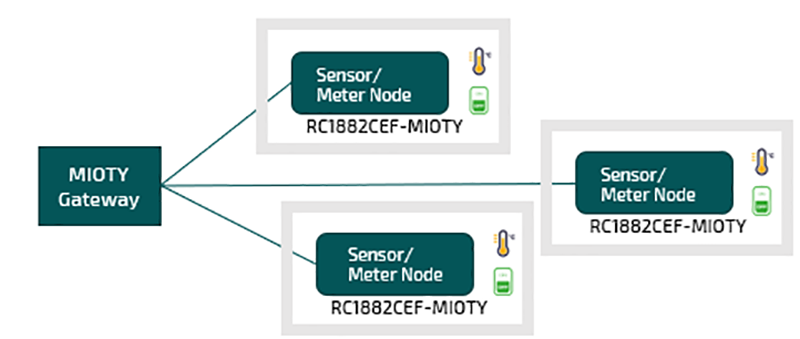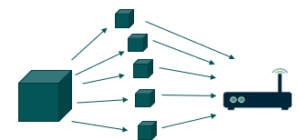 Telegram Splitting (Patented Technology)
Telegram splitting is the core of the MIOTY technology. As defined by the European Telecommunications Standards Institute (ETSI TS 103 357), Telegram Splitting splits the data packets to be transported in the data stream into small sub-packets at the sensor level.
Subsequently, these sub-packets are then transmitted over different frequencies and time. At the same time, an algorithm in the base station permanently scans the spectrum for MIOTY sub-packets and reassembles them into a complete message.
Due to built-in redundancy, up to 50% of the sub-packets can be lost without reducing the information content.
As a result, this technology enables energy-efficient, robust and reliable transmission of sensor data over distances of up to several kilometers.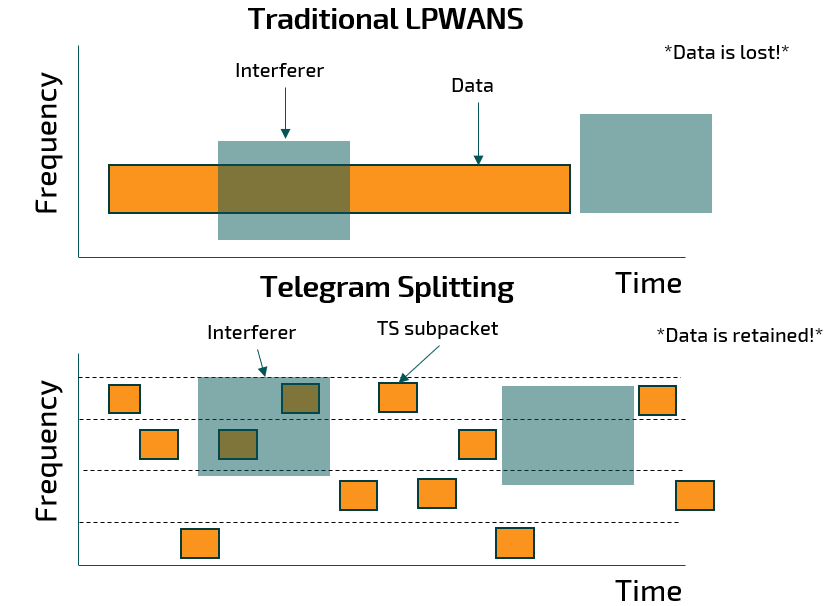 Best-in-class robustness vs noise
The challenge for LPWANs operating in the license free spectrum is that they are more prone to interference. For instance, in a license-free spectrum, LPWANs often co-exist and share limited spectrum resources. Consequently, as the number of devices and data traffic increases, the spectrum becomes more crowded and interference problems become worse. As a result, the network could potentially lose a large amount of data. Additionally, to transmit sensor data long distances, LPWANs must transmit at a long airtime rate also contributing to more interference.
As mentioned previously, with the telegram splitting technology, even if 50% of sub-packets don't make it to the gateway, the full message will be successfully reassembled.
For example, this allows deep penetration in underground or hard-to-reach applications where interference would be an enormous problem for other LPWAN solutions.

Best-in-class scalability for high density networks
The Telegram Splitting features also allows for a highly scalable network for very high density networks.
To illustrate, a single network can have 1 million + devices transmitting up to 1.5 million data packets per day. As a matter of fact, even in hard-to-reach environments where there are lots of physical obstructions and poor propagation properties, no information will be lost.

Long Range, 20 km LOS
Thanks to the Telegram Splitting features, MIOTY also supports extensive range of over 20 km Line-of-Sight.
Additionally, all you need is one gateway to cover enormous, kilometer-long environments, such as, factories, campuses, mining fields, and more.
This means that with a flexible gateway, a network can be deployed in hard-to-reach, hidden, and noisy environments which were previously not viable using other LPWAN technologies.

Compliant to ETSI TS 103 357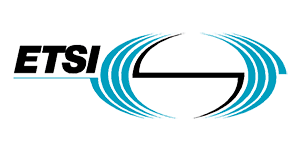 Notably, MIOTY is the first and only technology to comply with the ETSI telegram splitting ultra-narrow band (TS-UNB) technical specification for low throughput networks (TS 103 357).
To clarify, this technical specification was released by the European Telecommunications Standards Institute (ETSI) for the development of massive industrial IoT solutions. In brief, it represents another milestone in pursuit of worldwide IIoT scalability.
ETSI is one of only three bodies officially recognized by the EU as a European Standards Organization.
With the growth of the Industrial Internet of Things, more strenuous requirements for communication solutions are needed. Specifically, communication solutions that include high levels of robustness, scalability and security while simultaneously remaining cost and energy-efficient. As shown above, MIOTY covers all these requirements. 

Bi-directional Communication
Bi-directional communication allows for two-way communication which enables the gateway to send packets down to the end devices. 
The MIOTY network supports bi-directional communication for all bands in the 868 MHz license free band for use in Europe and 915 MHz for use in the US.

Low-power for battery operation
Once again, thanks to the Telegram Splitting technology, the sub-packets sent from the sensors to the gateway have a very short airtime, allowing very low power battery operation.
Because of this, MIOTY has one of the longest battery lifetimes of any other existing LPWAN technology making it possible to have massive networks in hard-to-reach, noisy environments.

Private Gateway
The MIOTY network is a private network which means you do not need to pay for monthly subscription fees.
All you need is one gateway to cover vast areas of up to several kilometres in demanding and noisy environments.
Read about the MIOTY parts and Tools needed to create a complete network here.
DATA SHEETS AND USER MANUALS
| File type: | File name: | File description: |
| --- | --- | --- |
| | | This document covers the relevant information on the RC1882CEF-MIOTY1 module, such as product features, reference data, circuit and pin description, module configuration, power supply, programming interface, antenna connection and other product related information. |
| | | The User Manual for the RC1882CEF-MIOTY1 module is a step by step introduction on how to use our module. The document describes an overview of MIOTY, the MIOTY network, information on current consumption, how to use the bootloader, module connections, and how to use the AT protocol. |
| File type: | File name: | File description: |
| --- | --- | --- |
| | | Different applications and different use-cases will need different wireless connectivity technologies. Therefore, selecting the right wireless technology is a critical design decision. Based on radio performance requirements and other criteria, this selection guide will point out the differences between the technologies to help selecting the right one. |
| | | When selecting the right radio technology, the achievable communication range is an important factor. This document reviews how to analyse radio range based on parameters provided in the datasheets for the different module families. Some measurement results from practical range testing are also shown. |
| | | When selecting the right radio technology, the achievable communication range is an important factor. This document reviews how to analyse radio range based on parameters provided in the datasheets for the different module families. Some measurement results from practical range testing are also shown. |
| | | The purpose of this document is to list some of the most common issues that customers report when using Radiocrafts modules, and the solution to these issues. |
2 Development Boards with RC1882CEF-MIOTY1 modules
Breakout of all I/O pins for easy prototyping
2 antennas
FDTI chip for USB to UART interface
2 USB cables
Note: You will need a MIOTY gateway to set up a complete system. Such a gateway can be purchased from a 3rd party.
Note: The use of this module in an end-product is subject to an IPR license fee (see Sisvel.com).
Development Kit Documentation
| File type: | File name: | File description: |
| --- | --- | --- |
| | | The Development Kit (DK) is designed to make it easy for the user to evaluate the MIOTY network and to run the modem application with minimal time and effort. This DK User Manual documents the steps to achieve successfully run a MIOTY network. |
For any module inquiries please contact our local partner.
Or buy online at Digikey.com
| | | | | |
| --- | --- | --- | --- | --- |
| | | | | Buy Development Kit Online |
| | | | | |