PARTNERS
Enless Wireless

Bruno Petit
Tel: +33556359747
Email: contact@enless.fr
Address: 45 Ter Avenue de Verdun – 33520 – Bruges
France
GREATech GmbH

Peter Grundig
Tel: +49-(0)208-7404927-0
Email: info@greatech.de
Address: Lindenstrasse 66a – 45478 – Mülheim an der Ruhr
Germany
GATEWAY PARTNERS
2N®
2N® SmartCom PRO is a full-featured M2M solution developed for managing wireless terminal equipment and remote systems. Their secure management is ensured via protocol-independent data transmission in the GPRS/UMTS/LTE network. Naturally enough there is also the remote control of integrated switching elements, the reading of input values or the automatic charging of an external backup battery.
Solvimus
The M-Bus is the most popular communication interface for the primary communication with meters. Two compact Ethernet gateways are available, the MBUS-GE20V and MBUS-GE80V. Both combine a powerful bus master and an Ethernet node. The devices are the basis for the smart metering via Ethernet networks. The compact and powerful gateways are based on our own developed M-Bus master. All required functions, including power generation and galcanic isolation, are combined in a housing for DIN rails with a width of 35mm (2TE).
Sierra Wireless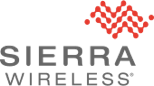 Tel: +1 877 687 7795
Email: n/a
Address: 13811 Wireless Way Richmond,
British Columbia V6V 3A4,
Canada
The FX30 expansion boards from Radiocrafts provide cloud connectivity for Internet of Things (IoT) applications based on a Sierra Wireless 3G/4G LTE Gateway. Together with the Radiocrafts wireless network modules, a complete IoT sensor network with cloud connection is easily made. The FX30 Gateway has an internal slot for expansion cards, where the Radiocrafts expansion card is plugged in. The interface between the main Gateway CPU and the expansion cards are via UART or SPI.