Schedule a Teams Meeting with Radiocrafts or leave a message on our contact form to learn more about our game-changing Mioty modules!

Mioty will revolutionize Smart Metering as a new LPWAN with the best-in-class reliability, noise resilience, scalability, and battery lifetime of all LPWANs today to support massive Smart Metering deployments.

best-in-class robustness versus noise

Long Range - 20 km LoS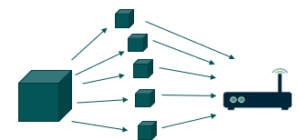 1.5 million messages per day to a single gateway

Low power for battery operation

best-in-class scalability for high density networks

Private Gateway - No license/Subscription fees
We are successfully working with many established companies in the Smart Metering industry. You could be our next partner! Just a few examples include: 

Radiocrafts' Solution For Smart Metering - Mioty
There are many considerations to take into account when designing a Smart Meter Communication System, such as:
The radio communication protocol should be compliant to standards (Wireless M-Bus, OMS, Wize, Mioty) as well as local radio regulations (such as RED or FCC part 15). Often these requirements are listed in the tenders, but even if they are not, the solution needs to meet local radio regulations.
The R&D investment in terms of time and money must be considered when it comes to implementing the radio communication part of the meter.
The lifetime of the Smart Meter, and in particular its battery, must last for 10 – 15 – 20 years.
Finally, chose a technology and operational frequency that is suitable for the planned installation. There are many competing radio technologies contending for Smart Metering. Make sure you use a technology that was developed for this particular use case in mind.
The fastest way to demonstrate technical compliance in a tender bid without large up-front investments, is to use a high quality modular solution.
Radiocrafts' Mioty modules will ensure that the solution is accepted in the market, cost-efficient, and supports the best-in-class reliability, scalability, and battery lifetime of all Smart Metering standards today while using the best industrial practices to meet Smart Metering requirements.

Mioty is a new game-changing LPWAN solution designed specifically to tackle challenges that many existing LPWAN solutions face today such as a lack of reliable communication, scalability issues, short battery lifetimes, low data throughput and more.
Mioty is the first and only technology in the world that is compliant with the ETSI technical specification 103 357 which was released for the development of new massive industrial IoT solutions, including Smart Metering. It represents another milestone in pursuit for worldwide IIoT scalability.
MIOTY - Introducing The New LPWAN For Increased Scalability and Reliability
The core of the Mioty technology is the Telegram Splitting feature. In it's simplest form, telegram splitting takes a data packet and splits it into several sub-packets which are then transmitted at different time and frequencies. The Mioty gateway then scans the spectrum for Mioty sub-packets and reassembles them into a complete message. This ensures high resistance to interference, reducing packet loss in noisy environments and crowded/shared spectrums.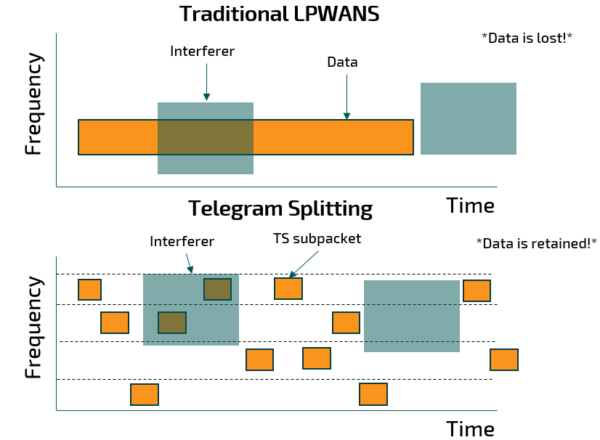 The challenge for LPWANS operating in the license free spectrum is that they often co-exist and share limited spectrum resources and therefore, are more prone to noise interference. As the number of smart meters and data traffic increases, so does the noise and interference levels in the spectrum potentially causing a massive loss of data. In a data critical application like Smart Metering where you need a reliability of 99% or higher, this is not an acceptable business case.
Thanks to Telegram Splitting, Mioty is able to support a reliability of 99.99% successful data packets received. In addition to splitting a message into several sub-packets and sending them at different times and frequencies, the airtime of Mioty sub-packets are much shorter than that of existing LPWANs, significantly reducing the chances of packet collisions. Even if 50% of sub-packets don't make it to the gateway, the full message will still be reassembled.
This allows for deep penetration in hard-to-reach places such as basements, underground, or inside a metal casing where smart meters are normally installed, and where interference would be an enormous problem for other LPWAN solutions.
Mioty is also a highly scalable solution for very high density networks. Smart Metering typically includes a large number of smart meters, one per household, which in a city environment can be quite dense in a single network. In addition, the main data traffic in a metering application is meter data going up to the gateway, for example, for invoicing, which is optimal for a Mioty network if you want to scale up. A single Mioty network can have up to hundreds of thousands of smart meters which can transmit up to 1.5 million data packets per day to a single gateway, with no loss of information, including in hard-to-reach places with lots of interference.
Mioty also supports extremely low power consumption for battery operation such as in smart gas or water meters, easily reaching a battery lifetime of 10-20 years. This is a crucial feature as Metering projects typically have a long operation lifetime requirement.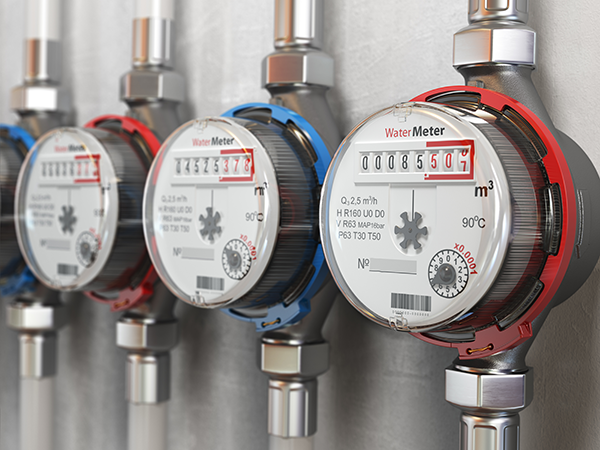 Mioty also supports long range of up to 20 kilometres Line-of-Sight. You only need a single gateway to cover enormous areas such as cities, large factories and building complexes. With a flexible gateway, a network can also be deployed in hidden, noisy, and hard-to-reach places which were previously not viable using other LPWAN technologies.
In addition, the Mioty network is a private network meaning the owner does not have to pay subscription or license fees as they would with a public network.
Mioty Module Variants
The MIOTY module comes in two different hardware options:
RC1882CEF-MIOTY1  (Available for sampling purposes. Full product release to be announced)
RC1882CEF-MIOTY2 (to be released)
The RC1882CEF-MIOTY1 module is a compact surface-mounted, high performance radio module that contains a communication controller with embedded Mioty protocol software and is pre-certified for operation under European (868 MHz) and US (915 MHz) regulations. It supports a UART interface and is based on an AT command set. The module is shielded and measures only 12.7 x 25.4 x 3.7 mm, pin compatible with legacy modules for easy integration.
The RC1882CEF-MIOTY2 module is a compact surface-mounted, high performance, autonomous radio module with the full Mioty protocol stack and application layer embedded in the module. It is pre-certified for operation under European (868 MHz) and US (915 MHz) regulations. The module is customizable/programmable in just 100 lines of high-level C-code via Radiocrafts' innovative and unique ICI framework, using an API to tailor the modules' behavior to the customers' unique requirements. In its simplest form, the user uses ICI to configure the radio network, the modules' hardware interfaces, and defines when to read and write to those interfaces. A Software Development Kit is available for application development. The module is shielded and measures only 12.7 x 25.4 x 3.7 mm, pin compatible with legacy modules for easy integration.
Support Tools For Mioty
We recommend that you buy a Mioty Development Kit in your early stage product evaluation. The development kits are designed to be easy to use and to very quickly support a wireless link or network, where you can make a good analysis of the network performance. 
You can buy the Mioty Development kit from:
Read more about our Mioty solutions here.
Read our extensive documentation on Mioty, including datasheets, User Manuals, Development Kit documentation, Application Notes and more, here.
Watch Radiocrafts' webinar on Mioty here.
Schedule a Teams Meeting with Radiocrafts or leave a message on our contact form to learn more about our game-changing Mioty modules!