Schedule a Teams Meeting with Radiocrafts or leave a message on our contact form to learn more about our Sub-GHz mesh networking solution, RIIM, optimized for highly reliable EV Charger Communication Systems!

Do you need a cost-efficient and highly reliable local communication backbone with unmatched range and penetration capabilities for your EV Charger communication systems? Then RIIM, Radiocrafts' ultra-reliable sub-GHz IP mesh solution, is the solution for you! 

Unmatched reliability in data transmission success rates

Up to 700m between each node, 1000 devices per mesh

High-Throughput Networking for advanced load balancing and frequent consumption reporting

Great penetration properties, both indoors and outdoors

Cloud and edge computing supported out of the box

No license/subscription fees, everything included in the module
Radiocrafts' Solution For EV Charger Communication Systems – RIIM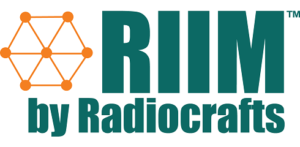 Mobile network communication is both expensive and suffers from coverage issues. Sub-GHz mesh networking comes to the rescue in these situations. RIIM mesh uses Sub-GHz frequencies which provide significantly better range than that of WiFi.
RIIM by Radiocrafts is an easy-to-use, Sub-GHz, wireless communication network completely embedded in an RF module. Furthermore, it includes all the critical components for a complete wireless network and has no license fee or subscription costs. As a result, RIIM is ready to go when you buy the module significantly reducing the cost of the solution.
Additionally, a RIIM mesh network is self-forming, self-healing, and self-optimizing. Deployment of your EV charger communication system is greatly simplified with this plug-and-play process.
RIIM provides your Wireless EV Charger Communication Network with:
Exceptional Long Range and Scalability
RIIM supports long range of up to 700 meters between each device in urban environments. In addition, a RIIM packet can spread across the network by hopping from device to device up to 28 times. Resultantly, RIIM can cover an area up to 40×40 km2, and have up to 1000 devices on a single gateway. These benefits reduce the cost of the installation as less gateways are needed to support a large scale deployment.
Read more about RIIM range test results in the application notes below.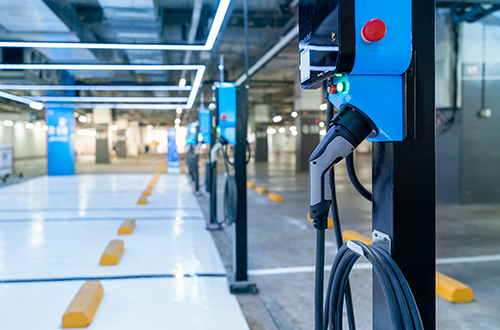 Unmatched Robustness and Reliability
WiFi based communication is notoriously hard to get reliably in an EV charger setting.
RIIM enables unmatched reliability for EV charger communication systems thanks to supported Time-Synchronized Channel Hopping and Adaptive Frequency Agility features.
RIIM supports Adaptive Frequency Agility (AFA) for industry-leading low latency data throughput with minimal packet loss by taking the allowed duty cycle in Europe from 1% to around 40%! In the US, duty cycle limitations are not a big problem for frequency hopping solutions like RIIM. However, AFA still offers significant robustness. To explain, AFA enables advanced load balancing for operation even when mobile network connection is unavailable. It also enables frequent consumption reporting.
RIIM supports a 150 kpbs mode as well for even more data throughput. 
As mentioned above, RIIM also supports Time Synchronized Channel Hopping (TSCH) which works by transmitting data packets at several frequencies and at different time slots in a synchronized schedule. If a data packet is lost, it will be re-sent on a different channel in the next available time slot. It was designed to make a mesh with less packet collision and higher reliability. Subsequently, A TSCH network has proven to have a reliability of up to 99.99%. 
Therefore, radio coverage planning is significantly simplified as TSCH and AFA provide good penetration in building materials allowing you to reach that last EV charger mounted in the corner of the parking lot or other hard-to-reach places. 
Read more about TSCH and Adaptive Frequency Agility in the application notes below.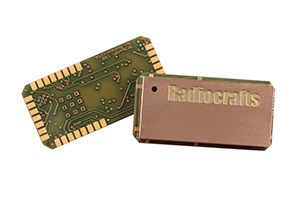 Efficient Local Control of Devices and Symmetric 2-way Communication
RIIM provides efficient local control of nodes through mist computing and two-way symmetrical communication, enabling Over-The-Air updates. 
RIIM includes the ICI framework. Simply put, an ICI application is always running on the module to tailor it's behavior to the customers' unique requirements. It works by configuring the radio network, the modules hardware interfaces, and defines when to read/write to those interfaces. In addition, ICI supports mist computing which allows you to control each EV charger station locally, significantly reducing bandwidth requirements, and allowing for fast responses to local events such as collecting consumption data from the station.
Many other IoT connectivity solutions have been designed with one-way sensor data communication in mind. However, a RIIM network supports 2-way symmetrical communication which is essential for Over-The-Air updates.  This means the user can update the user defined ICI firmware when the network is deployed/in full operation. Furthermore, the user can add new sensors/controllers when the need arises and broadcast messages of new schedules efficiently. With EV charger communication systems, often times, many locations are hard to reach and will be in operation for a long time, so touch less updates of firmware is important.
Explore an example code in ICI in the application note below.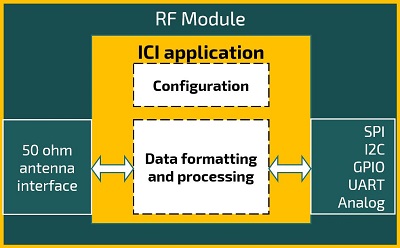 We recommend that you buy a RIIM Development Kit in your early stage product evaluation. Development kits are designed to be easy to use and to very quickly support a wireless link or network, where you can make a good analysis of the network performance. 
RIIM is supported in most countries in the world. Explore the possibilities of using RIIM in your country in the application note below!
Buy the RIIM Development kit from:
Read more about the RIIM Network here.
Learn about the different RIIM Parts and Tools here.
Read our extensive RIIM documentation, including datasheets, User Manuals, Development Kit documentation, Application Notes and more, here.
Download RIIM Software Tools here.
Watch RIIM Development Kit tutorial videos here.
Schedule a Teams Meeting with Radiocrafts or leave a message on our contact form to learn more about our Sub-GHz mesh networking solution, RIIM, optimized for highly reliable EV Charger Communication Systems!