An IIoT Wireless IP Mesh Network in a Module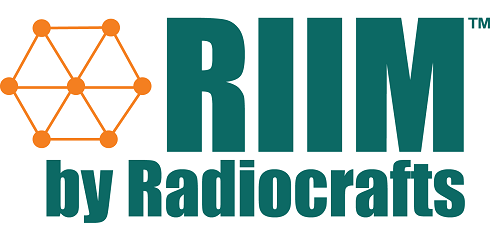 Developed for you to easily create your own industrial grade access network with direct IP connectivity
RIIM™ (Radiocrafts Industrial IP Mesh) is an embedded RF system designed to be an all-inclusive, easy to use mesh, with direct IP addressing. The RF protocol is the IEEE802.15.4 g/e standard. RIIM™ includes an Intelligent C-programmable I/O (ICI), which makes it possible to directly interface to any sensor or actuator, and, it supports Mist Computing. RIIM™ does not require any license or subscription fee.
Radiocrafts' commitment to making connectivity easy for network designers working across a variety of radio frequency networks was the driving motivation for developing RIIM™ additions to the IEEE802.15.4 g/e standard.
The RIIM™ system consists of the following parts: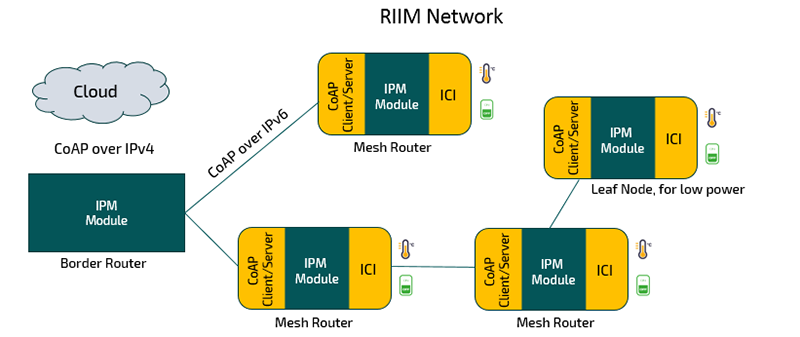 Short Development Time - Everything is included in the module
RIIM™ is based on the IPM module, fully RF tested during production. It includes all the critical components for a complete wireless IP mesh. No license or subscription fee is needed. It is ready to go when you get the module. You pick the sensor chips and units to control, design the child node box mechanics, design the ICI application in 100 lines of high level C-code or less, and finally, connect the network to the internet.

CoAP(s) interface to the cloud
CoAP is supported in the RIIM™ IPM module. It provides simplified integration with the web to make RIIM™ internet ready.
Each network node has an IP address and a CoAP client/server which means you can get direct addressing to and from the cloud application.
Additionally, the RIIM™ network has a low complexity border router, unlike a gateway, you do not need to do data reconfiguration or address translations. A border router is also much cheaper than a gateway.
CoAPs also includes DTLS end to end security.
Low overhead and simplicity are key features of CoAP, which is developed to support Internet of Things (IoT) and Machine-to-Machine(M2M) devices.

RIIM is designed to have direct cloud connection using protocols such as IPv6, UDP, CoAP and DTLS. This eliminates the need for a dedicated gateway and offers direct end-to-end IP packet communication with end-to-end security. In addition, RIIM can operate in a local mode where no internet connection is used.
A third use case that is common is to extend RIIM with an edge gateway and then have external cloud connection from the gateway device. This is useful when the user intends to implement some edge-computational functions, thus decreasing latency. It can also be useful in case connection to the cloud is lost.
You can read more about connecting RIIM with an edge gateway in our Application Note 36: RIIM with Edge Gateway

Direct IP Communication
The RIIM™ Network uses 6LoWPAN packets in the RF network to enable IPv6 communication to each individual sensor/controller. The border router provides IPv4 to IPv6 transition to communicate on IPv4 to the outside world. This makes RIIM™ directly compatible and accessible to most cloud services.

Automatic network set-up – Self-forming/Self-healing
A key benefit of a mesh network is the ability to self-form and self-heal.
The network identifies the nodes that share the same network ID and automatically creates a network structure that connects all nodes directly or indirectly to the border router. This process is fully automatic, the user does not manage this process. The algorithm that manages this process is called RPL (pronounced as ripple), which is standardized in RFC6550. Once the network is established, then the connectivity is constantly monitored for changes. If a node disappears or a new node appears, then the network will re-route itself to accommodate the change. This also takes place without user interactions; it is fully automatic.
You can monitor the quality of the links via the RIIM™ Network Dashboard (available here.)

Long Range and Coverage
RIIM™ is based on the IEEE802.15.4g/e standard which is a robust long-range network sufficient for most industrial applications.
We have measured the range between the RIIM™ network nodes and have summarized the impressive results in the table below:
| | | | |
| --- | --- | --- | --- |
| | Range LOS | Range Urban Environment | Range Semi Open Rural Environment |
| RIIM IPM Module (regular) | 5 km | 200 m | 400 m |
| RIIM IPM Module (High-Power) | 20 km | 700 m | 1400 m |
In addition, RIIM™ supports up to 28 mesh hops and 2-way symmetric communication which means that the network can cover an area of up to 40km x 40 km squared for the high-power module and an area of 12km x 12 km squared for the regular module in an urban environment. In a semi open rural environment the range is approximately twice that of an urban environment.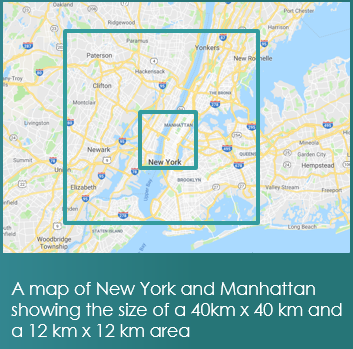 Universal sensor/controller interfaces
Radiocrafts' ICI Framework allows the user to access the hardware interface and manipulate the data on the module before sending it on to the next stage. This means that any sensor/control unit can be interfaced to directly to the IPM module. One major benefit is that the sensor interfaces can be updated in the field using Over the Air (OTA) updates, creating a future proof solution with room for new or updated sensors and control units.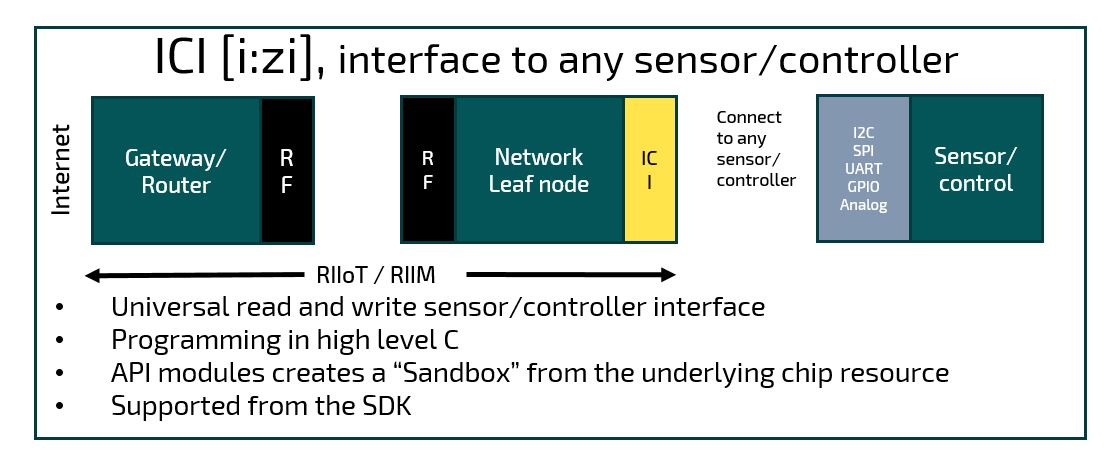 Low Power
Low current TX/Rx/Sleep
TX 26 mA@ 14 dBm
RX 6.2 mA
Idle 4.7uA average
RIIM™ has a number of features that reduce power consumption, including:
The chosen electronic components inside are low power to start with.
The network leaf nodes can be put in "Sleepy" mode, reducing the current consumption to a minimum (4.7 uA).
The output power of the module is configurable, not to consume more power than needed during transmit.
The TSCH, Time Synchronized Channel hopping, allows for the Mesh routers to go to sleep when there is no time slot for incoming or outgoing RF data packages.
The data processing that can be done by the customer in ICI can save substantial power. RIIM™ supports cloud computing which means that instead of sending all raw sensor reading data to the Cloud, the user can just send the interesting data, such as an alarm when a threshold is met.

A RIIM™ node can last 10 years on a CR2772 (870 mAh capacity coin cell battery) while sending 12 bytes every hour, 24 hours per day.

Future-proof with Over-the-Air updates
Your product will be future-proofed by RIIM™'s over-the-air updates. OTA updates are possible because of RIIM™'s two-way communication channel and the module's internal flash memory.
You can upgrade your RIIM™ nodes in the field when the network is already deployed and full operational by upgrading their ICI applications. This means that you can create new sensor/actuator interfaces, new signal processing algorithms, and updated security patches. You can also keep the underlying RF system firmware current using RIIM™ Over-the-Air updates.

TSCH - Time Slotted Channel Hopping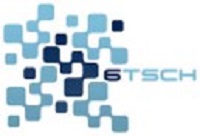 We have added a new PHY/MAC layer to RIIM which is a frequency hopping mode.
TSCH was designed to make a mesh with less packet collision and higher reliability. A TSCH network has proven to have a reliability of up to 99.99%.
With TCSH setup for 50 channels, the system fulfills the FCC requirement for frequency hopping outlined in §15.247. This enable RIIM nodes to send up to 1W output power and thereby creating a sub-1 GHz mesh with huge coverage.
Frequency hopping omit challenges with narrowband interference. A packet lost between two devices will be re-sent on a different channel in next available time slot. If you have a narrow noise, this will make increase the probability of the retransmission to succeed and thus reduce packet loss seen from the application.
Additionally, TSCH enables battery operated mesh routers. The radios can be shut down in a period where there is no packet to send and no incoming packet expected.

Industrial Grade Quality
Since the foundation of Radiocrafts, the company has been focused on industrial applications with high quality.  Example of proven solutions in RIIM are:
15.4 e/g RF, released in 2012 and still very efficient for 2-way low power RF connectivity.
RPL mesh routing, released as RFC6550 in 2012
6TSCH was introduced in 2013 at IMIS 2013
6LoWPAN was introduced in 2006 as RFC 4944
CoAP was introduced 2014 as RFC 7252
The performance is also adapted to the reliability requiring industrial applications, the frequency hopping with 6TSCH helps to find the noiseless channels and the 700m range in urban environments translates to coverage in large industrial sites with good margins.

Multicasting
You can send data messages to all nodes in the network at once. This eases situations where you want to send the same message to a lot of nodes at once. This is useful if you want to turn off all lights in an area at once or to update a parameter in the whole network at once.

Advanced Security
RIIM includes low level encryption by default. Your wireless network is protected by encryption using a pre-shared key. This encryption works on the link layer, and will therefore protect against eavesdropping, rouge nodes joining an existing network and fake packets.
The pre-shared keys are programmed  during installation or production. All nodes have the same pre-shared key.

Global Support - 868 / 915 MHz
RIIM™ is compliant to EN 300 220, the 868 MHz band in Europe, and is pre-certified for FCC CFR47 Part 15.249, the 915 MHz band in the Americas. The IPM module is software configurable and the remaining hardware can typically cover both 868 MHz and 915 MHz. This allows a RIIM™ network to operate in the orange and grey regions on the map.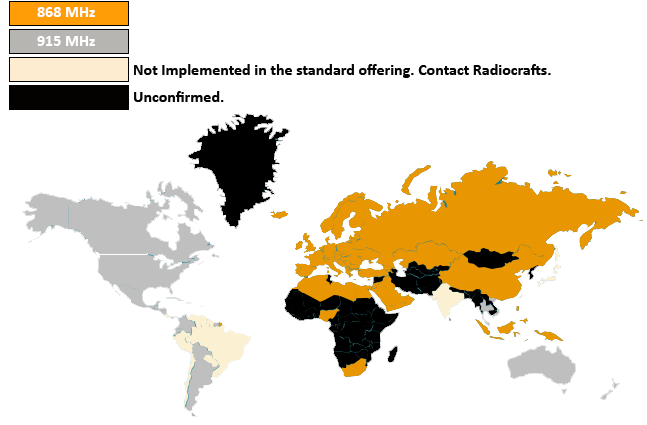 The 915 MHz frequency is allowed in most of North and Latin America, and half of South America. The 868 MHz is allowed in Europe and many countries in Asia and Africa. The light beige regions, including Brazil, India and Australia, follow other regulations. Those regulations are technically possible to support with RIIM™, but are not implemented in the standard offering. Contact Radiocrafts for support. The information for the black regions were not available at Radiocrafts at the time when this map was created.

High node count
The RIIM™ network is designed for large node counts with it's short transit pulses and 6TiSCH (time synchronized channel hopping). This minimizes packet collisions which is the largest problem for high node count networks. A RIIM™ network will support up to one thousand nodes.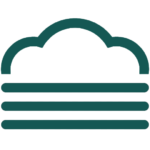 Mist Computing Platform
Mist computing is important as it reduces the required bandwidth in the network. This is important as a typical wireless network node will spend 5x the power on communication vs computing. The compute resource is a low power MCU on the radio chip, whereas the communication power is used by high power amplifiers that need power to operate.
Typical algorithms used in mist computing are.
Data aggregation
Pre-conditioning of data
Filtering
Pattern recognition
And many more
Read more about the RIIM™ parts and tools here.
Tailor Made Solutions Through Radiocrafts' Design Services
A benefit with working with RIIM™ and Radiocrafts is that the standard solution can be modified to fit individual customer requirements that are not covered with the standard solution. Radiocrafts has extensive experience in RF design and turnkey solutions. A special case is if the modifications required can be done in ICI, then the effort and costs will be minimal, compared to a traditional turn key contract design. Please contact Radiocrafts to discuss the specific case.