Wireless Communication Products
Our wireless communication modules are easy-to-use and get you fast to market with proven quality!
Radiocrafts strives to make wireless communication modules that are exceptionally easy to use, require low R&D investments, are proven in quality, and take you fast to market. We achieve this by providing extensive, high quality documentation, world class technical support, and a global distribution network.
Our standard RF modules provide high-performance RF solutions for a large number of wireless applications using license-free ISM bands (169 MHz – 2.4 GHz). Additionally, we offer custom and application specific product development, supporting customers from initial project ideas to volume product delivery.

MIOTY, released by the Mioty Alliance, is an LPWAN protocol designed to have the best-in-class scalability and robustness against interference compared to all available LPWAN technologies today.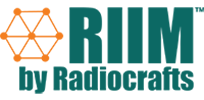 RIIM™ (Radiocrafts Industrial IP Mesh) is an easy-to-use, long range, Sub-GHz wireless communication mesh solution providing immense scalability and robustness against interference.

Wireless M-Bus is an easy to use, robust, and power-efficient protocol developed as a standardized solution for wireless meter reading (water, gas, electricity, heat, concentrators)

RC232 is an industry proven proprietary point-to-point or point to multi-point protocol. An easy to use cable replacement and networking protocol.

RIIoT™ (Radiocrafts Industrial IoT) is a wireless communication star network designed to easily meet the sensor and actuator connectivity requirements for the Industrial IoT.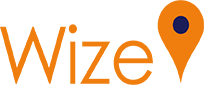 Wize is a 169 MHz IIoT technology designed to achieve long range, great object penetration, and long battery life. Suitable for deployments in hard-to-reach places (ex: smart metering)

ZNM is a low-cost, low-power wireless mesh networking standard for home, building, and industrial automation.

With Sigfox, discover IoT solutions connecting your devices to the cloud using ultra narrowband radio for very long range and countrywide coverage.

"Customizable products" is a hardware platform designed to create the module with your own firmware, chosen by your specific needs.

The international wireless standard protocol for home and building automation by the KNX Association.

Tinymesh™ is a powerful and efficient wireless communication mesh network with a ready to implement cloud service.