Products
Our products save you the R&D investment, and take you fast to market!

MIOTY is an LPWAN protocol that was designed to have the best-in-class reliability and scalability of all available LPWAN technologies today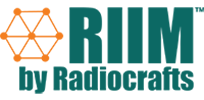 RIIM™ (Radiocrafts Industrial IP Mesh) is an embedded RF system designed to be an all-inclusive, easy to use mesh, with direct IP addressing.

RIIoT™ is an RF system designed to meet the sensor and actuator connectivity requirements for the Industrial IoT.

The RC232 is a proprietary point-to-point or point to multi-point protocol, proven in the industry. An Easy to Use cable replacement and networking protocol.

Easy to Use wireless standard protocol for communication to and between water, gas, heat, electricity meters, and data concentrators.

Tinymesh™ is a powerful and efficient wireless mesh network infrastructure solution with a ready to implement cloud service.

ZNM is the most popular low-cost, low-power wireless mesh networking standard for home-, building- and industrial- automation.

Discover IoT solutions connecting your devices to the cloud using ultra narrowband radio for very long range and countrywide coverage.

A hardware platform designed to create the module with your own firmware, chosen by your specific needs.

The international wireless standard protocol for home- and building automation by the KNX Association.