In our newest White Paper, WP022: Reliability in RIIM, we describe the various features that contribute to RIIM's unmatched reliability, including a deep dive into how each of these features affect the network operation.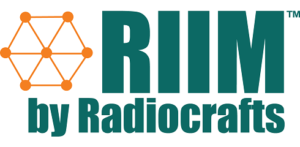 The presented features include:
Mesh topology – Mesh offers dynamic self-formation, automatic self-reconfiguration, huge coverage, easy scalability, and more.
Sub 1-GHz operating frequency – Lower frequency bands offer better range, object penetration, and noise resilience than higher frequency bands.
Acknowledgments and retransmissions – RIIM offers two layers of acknowledgements.

Link layer acknowledgement – Happens on hop-to-hop basis between neighboring RIIM nodes where the receiver always informs the transmitter when the packet is received. If a transmitter does not receive an acknowledgement back from the receiver, it will be aware that the original message was not received and then it will retransmit.
End-to-end acknowledgements – Happens only between two ends of a message and is only available for CoAP messages where the acknowledgment acts as an extra layer of security exclusive between the original sender and the intended end receiver, to ensure that all packets are successfully received by their end receiver.

TSCH – Time Synchronized Channel-Hopping – RIIM nodes transmit packets at different frequencies from a pre-set frequency list. A packet lost between two devices will be resent on a different channel in the next available time slot. This means reliability is ensured as interference on a certain channel would not bring down the service entirely. A TSCH network has been proven to have a reliability of 99.99%.
Adaptive frequency agility – The radio scans all channels and marks the ones which are often found to be noisy, then it drops those channels from the hopping list which ensures that the radio only uses the best channels with the least noise.
Listen-Before-Talk – The radio scans the channel which was assigned to it by the TSCH algorithm before transmitting on it. If the channel is found to be noisy, the radio waits and does not transmit on it, dramatically increasing the radio's resilience to noise.
Want to test the RIIM's reliability features for yourself? Buy a development kit from Digi-Key or from a distribution partner near you!
Download the application note here!