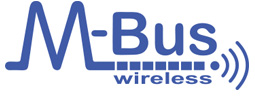 Radiocrafts continues to prove our dedication and leadership in Wireless M-Bus.
We have now released new firmware for our 868 MHz and 169 MHz Wireless M-Bus modules which include adding repeater functionality as well as improving the LED indicators to the modules.
The 868 MHz modules (MBUS3 firmware revision 3.17) now support repeater functionality that can receive and re-transmit both T1 mode and C1 mode messages in parallel, simplifying installations and improving flexibility.
The 169 MHz modules (MBUS4 firmware revision 1.07) now support new features for the LED indicators and the Repeater is introduced.
Both firmwares include an address filter based on the Manufacturer ID to help limit the number of repeated messages and avoid unnecessary transmissions.
---
about Radiocrafts:
Radiocrafts is a leading RF module design and manufacturing company. Radiocrafts' standard RF modules provide compact, easy-to-use, low cost, low power and high-performance RF solutions for a large number of wireless applications using license-free ISM bands. Using modules OEM manufacturers without RF design knowledge can easily add wireless technology into their design, reducing time-to-market, cost of design, test and compliance approvals. Radiocrafts also offers custom and application specific product development, supporting customers from initial project ideas to volume product delivery.