The Wireless M-Bus standard together with its derivatives (OMS and Wize) offer a toolbox of security elements that with the proper use will protect the communication of billing data in smart metering systems.
 
Radiocrafts offers compact radio modules where all these security elements are already integrated.
 
You can read about these security elements in our latest application note, AN043: Wireless M-Bus Security.

Radiocrafts continues to show our expertise in Wireless M-Bus, being a part of several standardization groups to always improve on the Wireless M-Bus standard, including, the OMS group, CEN group, and Wize Alliance.
The new application note AN043: Wireless M-Bus Security talks about the security elements in the Wireless M-Bus standard in great detail taking into account the different security measures implemented in the Wireless M-Bus standard and its derivatives, OMS and Wize.
We also discuss the latest security profile added to the OMS standard, Mode 13, which has been introduced to meet very stringent protection requirements such as those from BSI in Germany.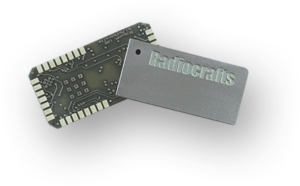 Radiocrafts offer a range of products that are always compliant with the latest additions to the Wireless M-Bus and OMS standard, and Wize, implementing many of the security elements discussed in the application note:
RC1140-MBUS3
RC1180-MBUS3
RC1190-MBUS3
RC1701HP-MBUS4
RC1701HP-WIZE
RC1180-MPC1
RC1701HP-MPC1
RC1180-MSM
RC1701HP-MSM
You can read more about these modules here.
All modules are supported by Development Kits for easy testing, evaluation, prototyping and application development. More information, Data Sheets and User Manuals are available on www.radiocrafts.com. You can buy a Wireless M-Bus development kit here.

Radiocrafts will be exhibiting at the SIDO 2020 tradeshow in Lyon, France on the 3rd and 4th of September at booth number E028. If you wish to schedule a meeting with us to discuss our Wireless M-Bus solutions or any other Radiocrafts solution, then just contact us by sending an email to sales@radiocrafts.com.