In our latest application note, AN059: Radiocrafts' World-Leading Wireless M-Bus Solutions Selection Guide, we share with you how Radiocrafts has managed to maintain its status as a world-leading Wireless-Bus solution provider for over 20 years with high quality, fast to market, versatile and adaptive Wireless M-Bus modules targeted towards Smart Metering and Industrial applications. Radiocrafts' vast portfolio of state-of-the-art Wireless M-Bus modules is always compatible with the latest trends and additions to the Wireless M-Bus standard as we take active part in several standardization groups including CEN, OMS group, and Wize Alliance.

In the application note we also describe Radiocrafts' Wireless M-Bus features including:
Wide range of frequencies we support for global operation (169 MHz, 433 MHz, 865 MHz, 868 MHz, and 915 MHz).
Very long range with our MBUS4, 169 MHz product range.
Battery-efficiency for 20+ years of battery lifetime.
Patented technology for timely downlink communication.
We also provide details on the various Wireless M-Bus modes we support including S1, S2, T1, T2 C1, C2, N1, N2.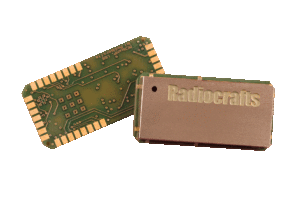 In addition, we provide an in-depth description of Radiocrafts' world-leading Wireless M-Bus product portfolio including:
Standard OMS compliant Wireless M-Bus modules.
Ultra-narrowband, 169 MHz radios, including the Wize module variant, for the best noise resilience, penetration properties, and range for hard-to-reach places.
MPC1 module for pulse counting, alarm supervision, and transmission scheduling.
MSM modules with intelligent sensors interfaces.
Customized modules, allowing the customer to tailor certain aspects of the Wireless M-Bus solution to meet their specific target application requirements.
If you would like to test Radiocrafts' World-Leading Wireless M-Bus for your own application, you can order a development kit from either Digi-Key or from a distribution partner near you!  
Download the application note to learn more!