Radiocrafts' industry-leading wireless IP Mesh network, RIIM, just got better with a major upgrade including various modern, innovative and industry-changing features.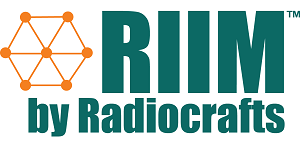 The new features now supported by RIIM include:
Operating in the sub-1GHz bands using a state-of-the-art radio protocol, high RF power, and frequency hopping makes RIIM the ultimate mesh network in terms of range, reliability, security, and throughput!
Watch the webinar we hosted on RIIM 2.0 describing these industry-changing features here!  
Read more about RIIM here.
Get all the benefits from RIIM 2.0 in the new RIIM SDK 2.0 which is downloadable here.
Find all the documentation you need including the newly updated RIIM SDK User Manual and Quick Start Guide in our document library here.
Buy a RIIM development kit to test RIIM 2.0 for yourself! You can buy a development kit here. If you already have a RIIM development kit, you can use the SDK to upgrade your boards and modules to the latest version!