Meet Radiocrafts on the 3rd-4th of September at the SIDO 2020 Tradeshow in Lyon, France!

Schedule a meeting or come visit us at booth number E028 where will be introducing Radiocrafts' latest products releases:
The full release of RIIM, a long range, Industrial IoT Wireless IP Mesh network completely embedded in an RF module.
Mioty, the new LPWAN protocol designed to have the best-in-class reliability, scalability, and battery lifetime to support massive industrial and commercial IoT deployments. Driven by the Mioty Alliance.
Wize, a 169 MHz Industrial IoT technology designed to achieve long range, great object penetration, and long battery lifetime. Driven by the Wize Alliance.
The new additions to the Wireless M-Bus standard.
Radiocrafts' Industrial IP Mesh, RIIM: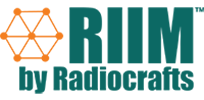 Radiocrafts Industrial IP Mesh Network, RIIM, now includes Time-Slotted Channel Hopping (TSCH) which significantly increases the reliability of your mesh network. A TSCH network has proven to have a reliability of up to 99.99%. In addition, TSCH enables battery-operated mesh routers which allows the radios to shut down in a period where there is no packet to send and no incoming packets expected.
Radiocrafts just released the High-Power variants of our RIIM module, for 868 and 915 MHz operation. The RC18x2HP-IPM, High-Power variants of RIIM, enable you to cover a massive area of 40 by 40 kilometres squared and 1000 nodes on a single gateway with 99.99% reliability. Read more about the full release of RIIM here.
RIIM is suitable for several Industrial applications including but not limited to Smart Street Lighting, Smart Irrigation, Building Automation, Safety and Security System and more.
Mioty:

Radiocrafts has just released the RC1882CEF-MIOTY1 module, the first shielded RF module with a complete Mioty stack designed for industrial use and volume production. We also plan to release a second RC1882CEF-MIOTY2 module in Q3. Read more about the Mioty module release here.
The Mioty radio protocol implements the ETSI TS 103 357 specifying UNB-TS using Ultra-narrowband radio and Telegram Splitting to achieve unprecedented range and interference resistance. This new radio technology represents an innovative solution for massive IoT deployments. Telegram Splitting ensures high resistance to interference, reducing packet loss in noisy environments and crowded shared spectrum.
Wireless M-Bus and Wize:
A Wireless M-Bus module from Radiocrafts is always compatible with the latest additions to the standard as we take an active part in the standardization process in various groups including OMS, Wize Alliance, and CEN. And now, due to Radiocrafts' continued efforts, we have included the latest additions to the Wireless M-Bus standard in our RF modules which include support for OMS4 and the added channels and data rates to the new edition of the EN13757-4:2019 standard which you can read more about here.
Wize is based on Wireless M-Bus mode N which has been used in millions of gas and water meters in commercial operation for several years, particularly in France and other parts of Europe. Radiocrafts' RC1701HP-WIZE module supports the Wize protocol and was designed to achieve long range, great object penetration, and long battery lifetime for deployments on a territory wide scale which requires integration in a constrained environment.
If you want to learn more about these technologies or to experience the demos, please email us at sales@radiocrafts.com prior to the exhibition to reserve time for a personal meeting with one of our staff at the booth location.
You can read more about the SIDO 2020 Tradeshow on their website here.