Radiocrafts has just released a new version of the RIIM (Radiocrafts Industrial IP Mesh) SDK which includes Time-Slotted Channel Hopping! 
We have also released pre-certified High-Power modules for RIIM for 868 and 915 MHz operation!
The combination of a mesh network with TSCH and high RF output power gives an unbeatable range and reliability for an Industrial IoT sensor network. 
You can download the new SDK here.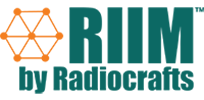 Radiocrafts Industrial IP Mesh (RIIM) is a long range industrial IoT wireless IP mesh network completely embedded in a module. RIIM was developed for you to easily create your own industrial grade access network with direct IP connectivity, either from a local server or from the cloud.
Time – Slotted Channel Hopping:
We have added a new PHY/MAC layer to RIIM which is a frequency hopping mode. This increases the reliability of the network, and also allows for higher radio transmission power (under FCC regulations) to get even longer range and radio coverage.
TSCH was designed to make a mesh with less packet collision and higher reliability as a packet lost between two devices will be re-sent on a different channel in next available time slot. A TSCH network has proven to have a reliability of up to 99.99% while normal single channel networks typically have less than 99% reliability.
Additionally, TSCH enables battery operated mesh routers. The radios can be shut down ("sleep") in a period where there is no packet to send and no incoming packet expected.
You can download the new SDK here.
We have also updated existing product documentation to reflect the new RIIM SDK. These documents include: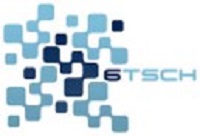 RIIM High Power Modules:
We have also released two new High-Power modules for RIIM:
RC1882HPCF-IPM: 865 – 870 MHz, designed to comply with regulations in Europe and India
RC1892HPCF-IPM: 902 – 928 MHz, designed to comply with regulations in US/Canada and Australia
Benefits of the RIIM High Power Modules Include:
Support for TSCH for higher reliability
Short development time – The complete network is supported from the module
IP to the sensors/controllers from the cloud or your private network
Self-forming, self-healing, self-optimizing mesh network, no setup at installation
Great coverage – 40 x 40 km urban coverage (supports up to 28 mesh hops)
Long Range – 20 km LoS, 700 meters urban environment
Support for multicast
Advanced Security – link layer security and DTLS end-to-end security
"Global Support" – Software configurable 915 MHz or 868 MHz frequencies
Connects to any sensor chip/controller via Radiocrafts' ICI framework
Very low power for coin cell battery operation (energy harvesting possible) – 4.7uA in sleep mode
Future Proofed by Over-The-Air Updates
Designed to meet tough industrial requirements
You can read more about the RIIM network benefits and features here. 
You can download the datasheet for the High-Power modules here.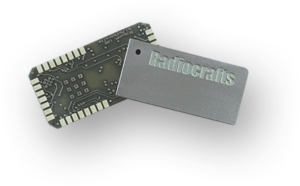 RIIM Target Applications:
RIIM™ targets networks where fast time to market and low engineering effort is desired. A few examples include:
Smart irrigation
Soil Monitoring
Solar Farms
Security and Alarm Systems
Building Energy Management Systems
And more
We recommend that you buy a RIIM Development Kit in your early stage product evaluation. The development kits are designed to be easy to use and to very quickly support a wireless link or network, where you can make a good analysis of the network performance. 
Buy a RIIM Development kit here.