Radiocrafts has sold over 1 million of our Industry leading RC1180-MBUS3 modules to various Smart Metering applications.

Our Wireless M-Bus modules are always compatible with the latest additions to the Wireless M-Bus standard as we take an active part in the standardization process in both CEN and OMS groups.
Our RC1180-MBUS3 module operates in the 868 MHz license free band and is compliant with the Wireless M-Bus standard EN-13757-4. It was developed in 2009 and took off as the first ever all embedded OMS compliant module in the market. Now, due to Radiocrafts' continued effort in improving the Wireless M-Bus standard, we still see a huge demand for this module. The module is implemented in a BSI certified, new generation, Smart Meter Gateway (read more about this here) and supports the newest OMS4 specification.
Our Wireless M-Bus expertise is also reflected in our world leading Wireless M-Bus User Manual which has seen over 15 revisions since its creation in 2008. (Read more about this here)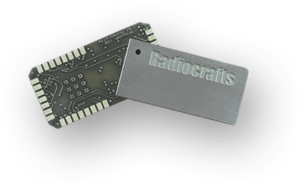 If you are interested in testing Radiocrafts RC1180-MBUS3 world leading RF module for your own development project, you can purchase a development kit from Radiocrafts!
You can buy an RC1180-MBUS3 development kit from here.
You can download software tools for the RC1180-MBUS3 module here.
You can read documentation for the module at our document library here.
You can watch supporting videos for Wireless M-Bus on our Webinars and Video Snippets page here.