Radiocrafts has modernized our world leading Wireless M-Bus User Manual to make it easier for our customers to use!

We have been working on constantly improving and adding onto the Wireless M-Bus standard through our active participation in various standardization groups, such as, the OMS-group and CEN group. These improvements are reflected in the Wireless M-Bus User Manual, with over 15 revisions, since its creation in 2008.
After so many additions to the User Manual, we have now made a total review of the document and improved the readability, clarity, and organization of the document so you can get your Wireless M-Bus design faster to market and with ease. The Wireless M-Bus User Manual is also much easier to navigate through and comprehend with the new template we have implemented.
For customers who are using the older version of the User Manual, or, new customers who are interested in working with Radiocrafts' world leading Wireless M-Bus modules, you can now download the new Wireless M-Bus User Manual here.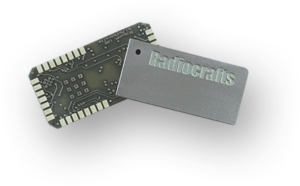 A Wireless M-Bus module from Radiocrafts is always compatible with the latest additions of the standard, so, if you are looking to implement a Wireless M-Bus module for your next design, why not prototype with Radiocrafts' modules by purchasing a development kit!
You can read more about our Wireless M-Bus modules here.
Radiocrafts has a number of supporting software tools to assist you in your development.
Buy a Wireless M-Bus development kit here.