Many RF technologies today are unable to work efficiently in dense urban areas. Several applications exist in Smart Cities where the sensors and devices are often placed in hard-to-reach places. In such cases, a 169 MHz solution is most optimal for you.
Radiocrafts offers 169 MHz wireless communication solutions providing excellent performance in terms of range, building penetration properties, and battery consumption while still ensuring sufficient bitrate.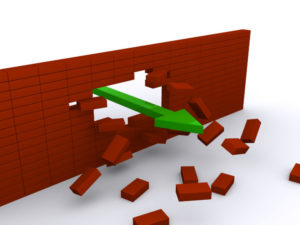 Radiocrafts Involvement In The Standardization Process of 169 MHz Radio Solutions
Radiocrafts has been an active member of the CEN TC294 standardizing the use of 169 MHz in Europe for many years. This group works in the standardization of communication interfaces for systems with meters and remote reading of meters for all kind of fluids and energies distributed by network.
Radiocrafts has also been an active member of the Wize Alliance, a non-profit association promoting the Wize technology, a 169 MHz Industrial IoT technology specifically designed for deployments located in hard-to-reach places, for example, in smart metering, public lighting, energy management of buildings, smart mobility, and more.
5 reasons why the 169 MHz frequency band is right for you:
Longer range due to lower frequency
Improved communication link due to improved link margin
Improved reliability due to less use and less interference in the frequency band
Lower frequencies have longer wavelengths which allows for better object penetration
Reduction in operational costs as devices operating in the 169 MHz band do not require repeaters
Real Life Examples of 169 MHz Solutions in Action:
Want a real-life example of what Radiocrafts modules can offer you? Read about the Cryoegg, an egg used to measure melting water up to 1.5 km below a glacier, including through thick ice. You can also read about a tank level measurement device for petrol tanks buried up to 1 meter underground that can achieve a 200 meter communication range above the ground!
Radiocrafts 169 MHz Solution Offerings: 
Wireless M-Bus – Suitable for long range LPWAN, Smart Metering, Smart City, and Industrial Sensors:
RC1701HP—MBUS4, the modem module which supports the N-mode
RC1701HP-MPC1, the modem module with pulse counter, tamper, and install inputs
RC1701HP-MSM, the sensor interface module with integrated sensor interfaces.
RC1701HP-Wize, a novel approach to a wireless LPWAN network for Industrial IoT applications based on Wireless M-Bus Mode N
RC232 – Suitable for Industrial Sensors and Cable Replacements projects:
RC1701HP-RC232, an easy-to-use, fully transparent, and simple networking solution for bi-directional wireless communication from a transmitter to a receiver.
Tinymesh – Suitable for Industrial Sensors, Smart Metering, and Street Lighting:
RC1701HP-TM, a multi-hop mesh protocol with bi-directional communication for control and monitoring of individual nodes
RC1702HP, suitable as a versatile platform for custom variants for various applications
We also offer assistance in design of equipment; we have long experience in antenna and power management designs needed for a successful project.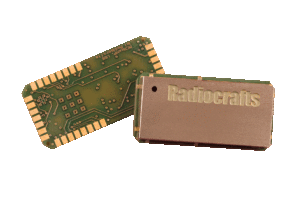 You can read more about the 169 MHz in our document library or by reading our blog posts.
Want to start testing Radiocrafts 169 MHz solutions for your own project? Buy a development kit or samples from Radiocrafts from Digi-Key or from a distribution partner near you!