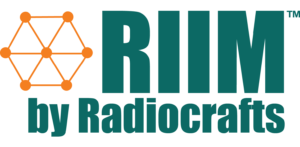 A modern Emergency Lighting Network based on wireless mesh radio communication gives a huge return on investment, ultra-low power for energy saving, best range and coverage including in buildings, and unmatched robustness for hard-to-reach places!
Radiocrafts has upgraded our State-of-the-Art Sub-GHz wireless mesh solution, RIIM, to the requirements of this domain based on feedback from top tier Emergency Lighting customers. 
What makes RIIM an ideal solution for Emergency Lighting Networks?
Highly Scalable Network – Cover an entire building complex as large as 5.6 km² (3.5 mi²) with up to 1000 emergency lights on a single gateway.
Long Range – Long range with the possibility to have up to 1000 emergency lights in a single network reduces the cost of installation and simplifies radio coverage planning as less gateways are needed to support a large-scale deployment. Inside a building with reinforced concrete, RIIM supports a radio communication range of up to 150 meters between emergency lights.
Gateway Placement Flexibility – RIIM's long range capabilities and the need for very few gateways allows the user great gateway placement flexibility. No need for a gateway on each floor. In addition, RIIM is not susceptible to Wi-Fi interference.
Unmatched robustness in data transmission success rates – RIIM supports various features that enable a data packet success rate of 99.99%.
Quick and Easy to Integrate – Since RIIM is a mesh network, it is self-forming, self-healing and self-optimizing which simplifies the installation and implementation of an emergency lighting network greatly. RIIM is basically a plug-and-play solution.
Very Low Power for Battery Operation – 15+ years of reliable battery operation.
Symmetrical 2-way communication – Essential for collecting sensor readings and over-the-air updates. With Emergency Lighting Networks, often, many emergency lights are in hard-to-reach places such as car parks and will be in operation for many years, so touchless updates of firmware are important.
Mist Computing – RIIM supports fast responses to local events such as, lamp/LED/battery failures, performing real-time monitoring of room status and hazards, alerts for end-of-life products, generating analytics to determine building occupancy rates and traffic patterns, testing of luminaires, integrating with building and access systems.
And much more!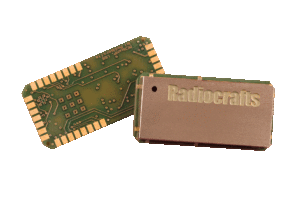 You can learn more about our state-of-the-art RIIM solution for Emergency Lighting applications on our dedicated Emergency Lighting landing page.
You can find documentation on RIIM including application notes describing these various features in detail in our document library.
Want to test RIIM for your own Emergency Lighting projects? Buy a development kit or samples from Radiocrafts from Digi-Key or from a distribution partner near you!