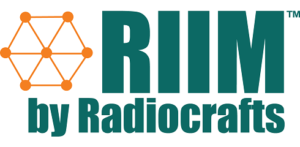 To help our customers understand the full profile of their Mesh Router's power consumption, Radiocrafts created a tool, the Battery Lifetime Estimator Tool, which estimates in hours, days, and years, the expected battery lifetime of a Mesh Router under investigation.
The tool uses data entered by the user about the node to make the estimation. This data includes:
TSCH mode being used
Broadcast rate set by the user in the ICI application
Position of the node in the mesh structure
Type, size, and frequency of data originating from the node
And more
In our newest application note, "AN057: Power Consumption Guidelines in RIIM" we introduce the Battery Lifetime Estimator Tool, explaining the above-mentioned tunable parameters in greater detail and how they all mount up to a certain battery lifetime figure.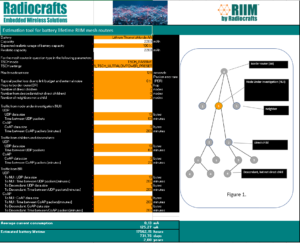 The Battery Lifetime Estimator Tool can be found on Radiocrafts' GitHub page.
Useful Documentation:
Are you interested in testing RIIM for your own application? Buy a development kit from Digi-Key or from a distribution partner near you!
Download the application note here!