Do you want to learn everything you need to know to easily create your own low power wireless network using the Radiocrafts Industrial IP Mesh (RIIM) Development Kit in less than one hour? Then watch our 5-part video tutorial series on how to get started with RIIM!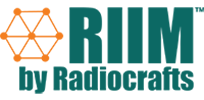 Radiocrafts Industrial IP Mesh (RIIM) is a long range industrial IoT wireless IP mesh network completely embedded in a module. RIIM was developed for you to easily create your own industrial grade access network with direct IP connectivity, either from a local server or from the cloud.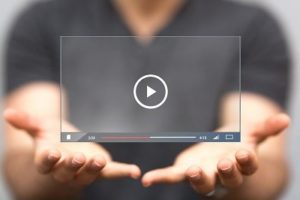 The video series consist of 5 videos:
How To Setup a RIIM Development Kit – In this video we give you a brief introduction to the RIIM network, we unbox the RIIM development kit together and describe the contents of the kit, and finally we show you how simple it is to run the pre-programmed RIIM application on the RIIM boards.
How To Run a RIIM Network Using The RIIM SDK – In this video we define ICI, show you the various parts of the RIIM SDK, we explain the structure of the RIIM SDK, and we demonstrate how to download a simple ICI application from the examples included in the RIIM SDK.
How To Create Your Own ICI Application – In this video we show you how to create your own ICI application by modifying one of the example ICI applications provided in the SDK. We also show you how to manually and automatically compile and upload ICI applications to the boards.
How To Configure and Install a RIIM Network using PAN IDs – In this video we show you how to configure and install a RIIM network using different PAN IDs. We start by having three nodes connected to the same network and we observe this on the RIIM Dashboard. We then change the PAN ID of only the Border Router and observe the loss of connection on the RIIM dashboard. Finally, we set the same PAN ID to the mesh router and leaf node and observe on the dashboard that the connection between the three nodes is restored.
How To Connect RIIM To The Cloud Using ThingsBoard As An Example – In this video we teach you how to setup your Thingsboard cloud environment and how to setup the ICI application which forwards sensor data from the RIIM network to the cloud.
You can watch the videos on how to get started with RIIM on our Webinar & Video Snippets page or on our Youtube channel.
We do recommend that you get a RIIM development kit early in your product evaluation.
The development kits are designed to be easy to use and to very quickly support a wireless link or network, where you can make a good analysis of the network performance.
Get a Development Kit From Radiocrafts Here.
You can download the RIIM SDK and the RIIM Dashboard here.
You can find all documentation necessary to get start with RIIM here.