Radiocrafts is using our long experience in wireless communication to develop the first-ever MIOTY module with supporting development tools in Q2!
MIOTY is a low-power, wide-area network (LPWAN) protocol that was designed to have the best-in-class reliability and scalability of all available LPWAN technologies today to support massive industrial and commercial IoT deployments.

MIOTY is the first and only technology to comply with the ETSI telegram splitting ultra-narrow band (TS-UNB) technical specification for low throughput networks (TS 103 357).
Telegram Splitting is a patented technology by Fraunhofer and is the core of the MIOTY technology which enables energy-efficient, scalable, and reliable transmission of sensor data over distances of up to several kilometres.
Best-in-class Reliability:
With Telegram Splitting, MIOTY can split a message into several sub-packets and send them at different times and frequencies. Since the airtime of these subpackets is much shorter than that of existing LPWANs, the chance of collisions with another message is very low and it allows for battery operation. Even if 50% of sub-packets don't make it to the gateway, the full message will be successfully reassembled.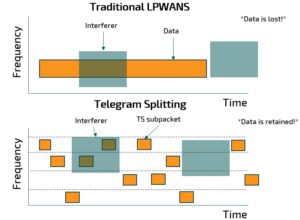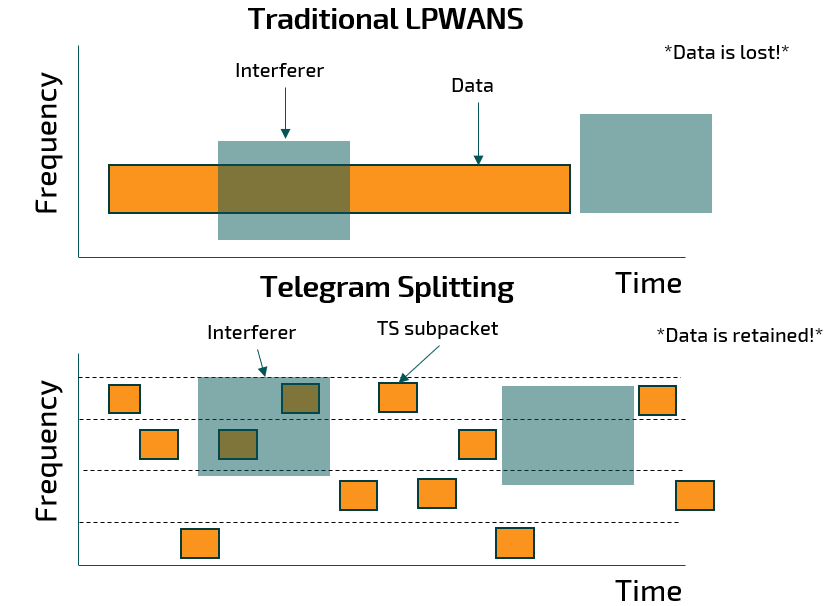 Best-in-class Scalability:
A single network can have many hundreds of thousands of devices which can transmit up to 1.5 million data packets a day to a single gateway, with no loss of information even in hard-to-reach environments where there a lots of physical obstructions and poor propagation properties.
Long Range:
Thanks to telegram splitting features, MIOTY also supports an extensive range of over 20 kilometres Line-of-Sight. All you need is one or a few gateways and you will be able to cover enormous, kilometre-long environments, such as, factories, large building complexes, mining and oil fields, and much more.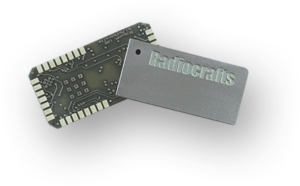 Radiocrafts always strives to develop modules which are easy-to-use, require low R&D investment, and are proven in quality. The complete process from material sourcing to final testing and packaging is done under our strict control.
An RF module from Radiocrafts is always pre-certified, fully RF tested during production, and ready to go as soon you buy it, for a fast to market, proven quality experience.
This is no different for our upcoming RC1882CEF-MIOTY module!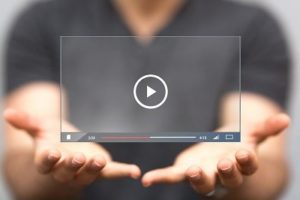 Radiocrafts is hosting one of the first ever webinars on MIOTY on the 30th of April at 10 am Central European Summer Time (CEST). You can register for this webinar here!
You can read more about the MIOTY network here.
You can read the datasheet on Radiocrafts' MIOTY module here.
If you are interested in trying MIOTY, you can contact us via our contact form or by sending an email to sales@radiocrafts.com.