Stadtwerke Garbsen, recently ran one of the first ever Mioty field trials to digitally monitor transformer stations and remote readouts of meters. They used pwer failure monitoring sensors manufactured by GREATECH which include Radiocrafts RC1882CEF-MIOTY1 module.
The power failure monitoring sensors, located inside office building complexes, were able to communicate with the Mioty base station which was located on a rooftop in the city center for distances of up to 2 kilometres with no logged data failures.
In a city environment where there is a lot of noise interference from other solutions sharing the same limited spectrum space and poor propagation properties from inside a building complex, this reliability and range result is unmatched by most if not all other LPWAN solutions.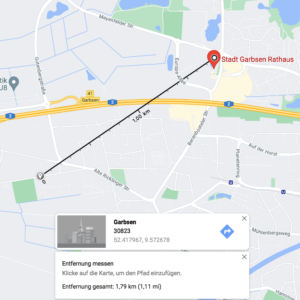 The purpose of this field trial was to study the new smart grid demands and technical requirements on energy supplier networks associated with the ongoing energy transition changes we see today, for example, in transformer stations. This was achieved by collecting detailed information on load flow and short cuts or access monitoring of transformer stations. The GREATECH power failure monitoring sensors were used to monitor the conditions within the transformer stations and the Radiocrafts Mioty module provided the wireless communication to send data from the sensor to the base station.
You can read more about the GREATECH ELON power failure monitoring sensors here.
Radiocrafts has had GREATECH as a partner since day 1. GREATECH has used Radiocrafts' modules in many of their designs, such as, for laser sensors, indoor smoke detection sensors, power failure monitoring sensors, CO2 sensors, precipitation monitoring sensors and more.
GREATECH not only designs and manufactures their own products using Radiocrafts' modules, but also, acts as a distribution partner for Radiocrafts, re-selling our modules to other customers.
If you missed it, you can watch the Mioty webinar hosted by Radiocrafts, GREATECH, and Stadtwerke Garbsen talking about the Mioty procotol benefits, products, and field trials.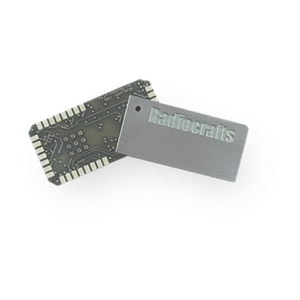 The RC1882CEF-MIOTY1 module from Radiocrafts has the Mioty protocol embedded into the module providing our customers with a multitude of benefits including:
Ultra-narrowband radio with the unique Telegram Splitting technology for best-in-class reliability and scalability.
Unmatched resistance to noise interference, including in hard-to-reach places.
Only LPWAN for massive IoT deployments – ETSI TS 103 357
More than a million messages per day in one network (single gateway)
Typical 20 km Line-of-Sight, 5km in urban environments
Subscription free 868 MHz for Europe. 915 MHz for US / FCC (to be released)
Very low power consumption, short radio transmission, batter friendly
Pin compatible with other products from Radiocrafts
Shielded compact module, only 12.7 x 25.4 x 3.7 mm
The RC1882CEF-MIOTY1 module provides a UART interface using an AT command set. The module is also supported by a Development Kit consisting of two Development Boards and accessories that out-of-the-box can be connected to a PC, and ready to send application data to a Mioty gateway. The module will work with any third-party Mioty gateway.
You can order the development kit from Digi-Key or from any distribution partner near you.