If you believe that digital accessibility requires massive IoT connectivity, follow Radiocrafts' lead and join the Mioty-Alliance, a family of experts representing and engineering the IoT ecosystem of tomorrow!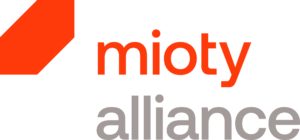 The Mioty Alliance's goal is to enable the most accessible, robust, and efficient massive IoT connectivity solution on the market, Mioty.
Mioty is a low-power, wide-area network (LPWAN) protocol that was designed to have the best-in-class reliability and scalability of all available LPWAN technologies today to support massive industrial and commercial IoT deployments.
What are the benefits of being a member of the Mioty Alliance?
You can get direct access to the Mioty technology and connect your devices with the new standard in wireless connectivity for IoT.
Expand your network of industry experts and influencers and become a thought leader in the industry.
Create, evolve, and promote the standards needed for robust, scalable and cost-effective LPWAN for massive IoT deployments.
Collaborate with the world's most innovative tech companies to develop a complete ecosystem of interoperable IoT technologies.
Join the Mioty Alliance ecosystem which covers the entire IoT process chain from chipsets and modules (massive data aggregation) all the way to system integration and services (massive data storage, management and visualization). Read more about the many benefits of being a Mioty Alliance member here.
Radiocrafts' Contributions To The Mioty Alliance
Radiocrafts is one of the first companies to join the Mioty Alliance as a leading provider of RF modules and wireless connectivity solutions for industrial use and smart metering applications, now being a first mover with MIOTY. Radiocrafts will be providing a Mioty module as well!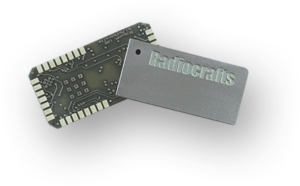 Radiocrafts is developing a compact radio module for MIOTY with the full communication protocol which is scheduled to be released in June. This new module and associated development tools will be a kick-starter enabling companies like yours to quickly evaluate the technology, build prototypes and do proof of concept with minimum effort and investments. Please contact us for further details.
Do you want to be among the first to take benefit of MIOTY technology?
We are looking for new customers who are also willing take a leading role in adopting MIOTY into their products.  Please share your ideas and upcoming projects with us. If you qualify for our early adopter program you will be given access to pre-release samples, development tools, and have the opportunity to influence the feature sets of the module to suit your application.
If you are interested in being such an early adopter, please contact us via our contact form.
You can see the module datasheet here.
You can read more about Mioty here.
Read more about the Mioty Alliance here.