Meet Radiocrafts at Irrigation Show 2023 in San Antonio, Texas on November 27th – December 1st at booth number 241!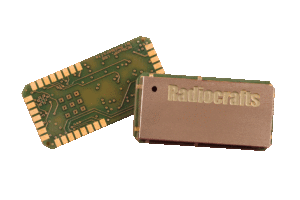 At the Irrigation Show we will be presenting 2 demos:
Next-Gen Smart Irrigation Evaluation Kit
Valve Control Demo showing low latency and low power consumption
Next-Gen Smart Irrigation Evaluation Kit
An easy-to-use Next-Gen Smart Irrigation Evaluation Kit designed to provide a prototyping solution for both residential and professional segments!
The Evaluation Kit Comes With:
4 Development Boards with RIIM Sub-GHz Mesh modules

1 Mesh Router – Gateway connected to the Irrigation Controller
3 Mesh Routers – Devices in the field/garden. Ex: Irrigation probes, valve control, read flow meters

4 AA Battery Holders
4 antennas
1 USB Cable
The Evaluation Kit takes full advantage of Radiocrafts' leading Sub-GHz mesh module,
RIIM
, to provide long range (84 x 84 km² or 52 x 52 mi²), low latency for both efficient valve control and sensor data communication, and unmatched reliability (99.99% successful packet delivery rate) for ultra-low power battery operated devices that can last 7+ years on 2 AA batteries!
The PC which will show how the devices are connected, the signal strength, and the round-trip latency when communicating with the Irrigation Controller.
Valve Control Demo Showing Low Latency and Low Power Consumption
In this valve control demo, we show you how Radiocrafts' Wireless Mesh solution, RIIM, is able to support ultra-low power consumption of 38 uA at 3.3v while maintaining minimal delay when turning on/off a valve.
Where other technologies such as LoRa might take 1 – 3 minutes to achieve valve control, RIIM only takes 1 second.
We performed some field tests in Norway using the Evaluation Kit. Explore the results and a live preview of the Valve Control Demo in the video below!