Meet Radiocrafts at Enlit Europe 2023 in Paris, France on November 28th – 30th ! Schedule a meeting with us at booth number 7.2.H31!

At Enlit 2023, we will be showcasing our world-leading Wireless M-Bus modules including:
OMS compliant modules frequently used in metering applications (433, 865, 868 MHz)
Ultra-narrowband 169 MHz modules, including the Wize module, for excellent noise resilience, penetration properties, and range for industrial and metering applications with devices in hard-to reach places
MPC1 modules for pulse counting, alarm supervision, and transmission scheduling
MSM modules with intelligent sensor interfaces

We will also be showcasing our mioty module! mioty will revolutionize Smart Metering as a new LPWAN solution with the best-in-class reliability, noise resilience and scalability of all LPWANs today to support massive Smart Metering deployments!
mioty is optimal for Smart Metering for various reasons:
The main traffic in a metering application is meter data going up to the gateway which is optimal for a mioty network if you wish to scale it up to hundreds of thousands of devices.
Smart metering typically includes a large number of devices, one per household, which in a city environment can be quite dense. Dense environments are an advantage for mioty as it supports unmatched robust communication. mioty connected devices are completely unaffected by the noise and interference caused from other LPWAN networks in the vacinity including other mioty networks thanks to the Telegram Splitting technology. Due to this high reliability, you can have up to 1 million mioty connected meters in a single network.
Metering is a data critical application which requires 99% or more successful data packet delivery to have a viable solution. This is easily supported by mioty.
Metering projects have a long operation lifetime requirement. mioty supports very low power consumption for battery operation such as in gas and water meters, easily reaching a battery lifetime of 15-20 years.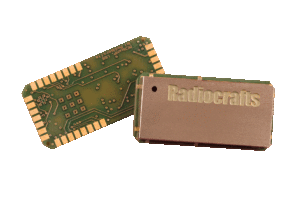 If you want to learn more about our Wireless M-Bus or mioty modules, please email us at sales@radiocrafts.com prior to the exhibition to reserve time for a personal meeting with one of our staff at the booth location.
For more information about Enlit 2023, please visit the official website.