Radiocrafts has just released a new and updated version of the RIIM SDK to make it easier and quicker for customers to create a prototype network with RIIM.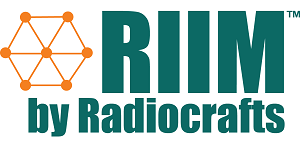 The updated SDK has various new additions including:
Windows support in addition to Linux
A new node configuration – Leaf Node
A new example ICI application for sleepy nodes
Automated scripts to generate a flash image and upload it to the module
The RIIM Dashboard
The RIIM SDK is now supported on Windows 10 in addition to Linux.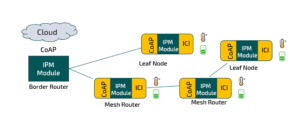 The RIIM SDK supports a new node configuration, the Leaf Node, which the RC1882CEF-IPM module can be configured as. The RIIM node configurations now consists of:
Border Router – As a ROOT node, it acts as the base of the mesh network. It can connect to an external network via ethernet or custom user application on other interfaces such as UART.
Mesh Router – As a Mesh Router node, it will be able to route packets up and down in the RIIM mesh network.
Leaf Node – As a Leaf node, it can only route packet to its parent. This configuration is used for very low power network nodes.
The RIIM SDK has a new example ICI application for sleepy nodes. This example is meant to show the low power capabilities of a RIIM node. The example shows how you can set a node to switch-off its radio and go to "sleep" mode. It can also be programmed to wake-up periodically to send a message then return to sleep mode.
You can read about this and the other 6 existing ICI application examples here.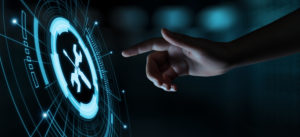 Additionally, Radiocrafts has just launched the RIIM Dashboard, which is a tool to check the network topology and status of the links between the nodes in the RIIM network. It provides the RSSI value and time-stamp for each connection in the network.
The RIIM Dashboard is capable of:
Retrieving the RIIM network topology
Graphically and interactively showing the network
Retrieving the neighbour table of the Border Router, showing the RSSI of the links to the other nodes
Retrieving the Node info of the Border Router, including the IP addresses and PAN ID
Saving the current network state to CSV files for later analysis in e.g. MS Excel
Connecting to any IPv4 address and Port
Radiocrafts has updated our technical documentation to reflect the current status of the RIIM SDK and to assist the customer in using the RIIM SDK. These include:
The RIIM SDK Quick Start (Read here)
The RIIM SDK User Manual (Read here)
The RIIM User Manual (Read here)
The SDK itself also has an html file where Radiocrafts has laid out detailed descriptions of all necessary instructions needed to use the SDK effectively.
So, download your own RIIM SDK and RIIM Dashboard here and start testing and prototyping your own RIIM network!
Read more about the RIIM Network here and read more about the RIIM Parts and Tools here.