Radiocrafts will be attending the IoT Solutions World Congress 2019 Event in Barcelona, Spain from the 29th – 31st of October. We would love to meet you, whether you are a familiar face or not!

Come visit us to learn more about our newest product lines: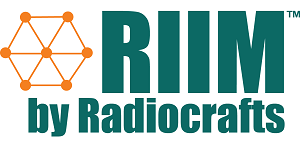 We will be showcasing a variety of technologies at the congress as well, including:
A simple demo using the RIIM development kit to show you how quick and easy it is to setup a prototype network with a RIIM development kit. Visit us to talk more about RIIM!
A unique 169 MHz technology use case known as the Cryoegg. The Cryoegg is able to measure melting water up to a staggering 1.5km beneath a glacier. Visit us to learn more about the Cryoegg and the range capabilities of the 169 MHz band.
The RC1701HP-WIZE Module. Visit us to talk about the WIZE technology which was designed to connect to hard-to-reach places. Networks using Wize technology connect over 6 million objects worldwide and continues to expand.
A cloud target network using the RIIM development kit combined with RIIM sensor boards which provides a cloud developer with a real wireless sensor network for prototyping populated with Industry standard sensors.
If you want to discuss detailed technical questions, please email us at sales@radiocrafts.com prior to the exhibition to reserve time for a personal meeting with one of our staff at the Radiocrafts booth.
You can find us at Hall P2, Street C, Stand Number 355!
We look forward to meeting you there!