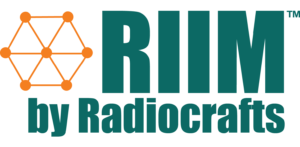 Radiocrafts has recently released a new Modbus Master coding example to our GitHub page for Radiocrafts' leading Industrial IP Mesh solution, RIIM!  
The Modbus Master example reflects how a mesh router in RIIM can act as a Modbus master, read out data from one or more Modbus/RTU slaves, and send read data through the RIIM network.
In this example the addressing, CRC generation and CRC check are handled locally in the mesh router. This means that a local intelligence in the mesh router is needed to determine which data to send, how often to read the sensor, and more.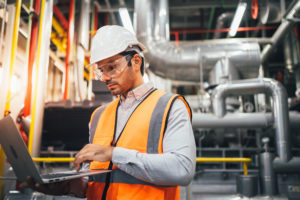 Wireless technologies are frequently considered unreliable for industrial and building automation systems, plus, these systems often require downlink functionality and battery-operated equipment. RIIM proves to be an excellent solution to these problems for many reasons:
RIIM supports Time Synchronized Channel Hopping (TSCH) which provides a proven reliability of 99.99% or higher.
RIIM supports symmetrical 2-way communication to easily send data up and down the network and for Over-The-Air updates.
RIIM has long range to easily cover a massive building complex as large as 5.6 km², 3.5 mi².
RIIM is very low power for battery-operated devices. The RIIM Mesh Router can handle down to 118uA at 3.3v average power consumption enabling all battery devices in the network to further extend the network coverage.
And more!
If you have not seen it already, Radiocrafts hosted a webinar on the 27.01.2022, "RIIM – The Optimal Wireless Solution for Industrial and Building Automation", where we talk about the many benefits our customers can get out of using RIIM for their automation systems, RIIM's effortless integration with PLC through MQTT, Modbus local master or end-to-end Modbus options, and more!  
You can watch the webinar again on our Webinars & Video Snippets page or on our YouTube channel.  
Buy a RIIM Development Kit here!