Radiocrafts Industrial IP Mesh (RIIM) is a long range industrial IoT wireless IP mesh network completely embedded in a module. RIIM was developed for you to easily create your own industrial grade access network with direct IP connectivity from sensor to cloud.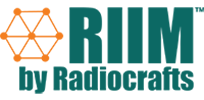 The new release of RIIM now includes the pre-certified High-Power modules for 915 MHz and 868 MHz operation, and the border router box product!
The new release of RIIM also includes several new features for increased range, reliability, security in installation, network monitoring, ease of use, and more:
Support For TSCH – Time Slotted Channel Hopping
A new RIIM Dashboard
Support for Multicast
Cloud connected and private network operation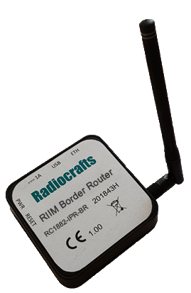 Support for TSCH – Time Slotted Channel Hopping
We have added a new PHY/MAC layer to RIIM which is a frequency hopping mode.
TSCH was designed to make a mesh with less packet collision and higher reliability. A TSCH network has proven to have a reliability of up to 99.99%.
Additionally, TSCH enables battery operated mesh routers. The radios can be shut down in a period where there is no packet to send and no incoming packet expected.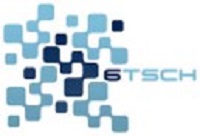 A New RIIM Dashboard
The RIIM Dashboard is a tool which greatly simplifies the installation and operation of a wireless mesh network to ensure that every single node has the fullest and most effective connectivity possible in the network.
The new version of the RIIM Dashboard has support for more diagnostics of your running network. You now have the possibility to directly see the link strengths between the nodes in the network using easy to use interactive graphics.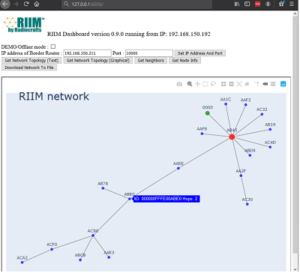 Support for Multicast
It is now possible to send data messages to all nodes in the network at once. This eases situations where you want to send the same message to a lot of nodes at once. This is useful if you want to update a parameter in the whole network at once, for example.
Cloud Connected and Private Network Operation
RIIM supports two modes of operation, cloud connectivity over internet and the option to run RIIM as a private network.
To read more about RIIM, click here.
Get a free visitor voucher for Embedded World to discuss the full release of RIIM! Just contact us via our contact form or send an email to sales@radiocrafts.com and we can arrange a meeting with you.
We recommend that you buy a development kit in your early stage product evaluation. The development kits are designed to be easy to use and to very quickly support a wireless link or network, where you can make a good analysis of the network performance.
You can buy a RIIM development kit here.