Radiocrafts is proud to announce the release of our latest product line: RIIM™ (Radiocrafts Industrial IP Mesh)
Have you ever dreamed of reading any sensor just by a simple get command from a Cloud application? Just by using an IP address, or setting a threshold value by a push command to an IP address. Or perhaps an RF network that can be built by any engineer and does not require any special RF competence! Or even better, an RF network that is set up automatically and can repair itself if a node disappears!

All these capabilities and much more are possible with RIIM™.
RIIM™ (Radiocrafts IP Mesh) is an embedded RF system designed to be an all-inclusive, easy to use mesh, with direct IP addressing. The RF protocol is the IEEE802.15.4 g/e standard. RIIM™ includes an Intelligent C-programmable I/O (ICI), which makes it possible to directly interface to any sensor or actuator, and, it supports Mist Computing. RIIM™ does not require any license or subscription fee.

It is a 2-way symmetric wireless mesh network at 868/915 MHz with the complete IP Mesh included in the module and with automatic network set-up.
RIIM is capable of sending and receiving data directly on the internet. This makes it easy to connect to cloud services and other devices on the internet. The modules are inherently low power modules with automatic power save functions enabling battery operation.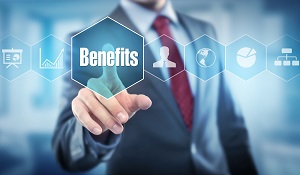 Important benefits of RIIM™ include:
Everything included in the module

Complete IP Mesh with all features are included in the module and its firmware.
No license fees or subscriptions.
No customer specific set-up is required.
Just add the PAN ID, the sensor interface of your choice, battery power, antennas, and you are done.

CoAPs interface to the cloud: low overhead and simple to use.
Direct IPv6 communication: RIIM™ uses 6LoWPAN packets in the RF network which to enable IPv6 communication to each individual sensor. This makes RIIM™ directly compatible and accessible to most cloud services.
Automatic Network Setup: Just add the PAN ID and the network will form itself using an algorithm that finds the most optimum path to reach individual nodes in the network. You can monitor the quality of the links via the RIIM™ Network Dashboard.
Long Range and Coverage: 700m in urban environments and 20km line of sight.
High Node Count: RIIM™ network is designed for large node counts due to its short transit pulses and 6TiSCH (time synchronized channel hopping). You can have a network of up to 1000 nodes.
Over-the-air firmware updates: Future-proofed product.
Universal Sensor/Controller Interfaces: The ICI interface provides a universal interface to most sensors/controllers. This interface allows RIIM™ to interface directly to most current and future sensors/controllers. Learn more about the ICI Interface here.
Mist computing platform: Reduces the required bandwidth in the network.
Low Power: 10 years battery lifetime on a CR2772 (870 mAh capacity coin cell battery) while sending 24 bytes every hour, 24 hours a day.
Radiocrafts offers the following parts and development tools for your RIIM™ network including:
RC1882-IPM module: a versatile module that can be used as a network root (border router), router node, and low-power lead node.
RIIM™ Border Router: a finished deployable gateway. Sensors can be connected to the RC1882-IPM using common interfaces (e.g I2C, SPI), and the user can interface them as required by using an easy-to-use programming API through the concept of ICI.
RIIM™ Network Dashboard: The RIIM™ Network Dashboard is a tool to check the network topology and status of the links between the nodes in the RIIM™ network. It provides the RSSI value and time-stamp for each connection in the network.
RIIM™ Software Development Kit (SDK): Contains firmware, tools, documentation and examples for sensors to minimize the work needed for development. The API also provides the possibility for the user to develop low-level custom drivers and can be used to implement any arbitrary functionality.
RIIM™ Development Kit – Tools which were developed to support a project with fast to market requirements. We strive to make the tools easy to use and make the documentation easy to follow.
RIIM™ is now available for order!