With over 20 years of experience in working closely with valued customers, Radiocrafts has collected hundreds of frequently asked questions about our RF modules, technologies, support & design services, supported applications, and more!
These questions are of paramount importance to understand! Why? Because when designing your product/project choosing the most suitable technology, most trustworthy partner, and most cost-efficient hardware are determining factors for your market competitiveness (your time/money investments, overall product cost, how quickly you can get your product to market, component supply consistency from your partners and more).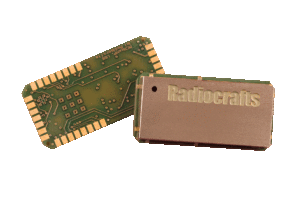 Here are our customer's most frequently asked questions:
Why choose an RF module from Radiocrafts?

There are several reasons including:
We use a high-quality crystal product supplier leader (a leader in automotive industry)
We only use passive parts from top-tier manufacturers
We only buy from Authorized distributors
We use high quality CAF resistant PCB material (IPC4101D/126)
100% x-ray inspection (AXI)
100% functional test and parameter test (frequency, output power, power consumption, etc…)
Consistent delivery of RF modules despite the global component crisis
How do I get started in evaluating and designing with Radiocrafts modules?

The easiest way to evaluate a Radiocrafts module is buying a development kit which is available from our distributors. The kit includes everything needed to setup an RF link between two PCs, including a quick start guide, antennas, and USB cables.

How can I quickly build a prototype for proof-of-concept?

The quickest way to make a prototype is to use the two development boards you can find in a Radiocrafts development kit. The development boards are equipped with breakout connectors to make it easy to connect the host controller to the UART and other I/O pins. You can also connect a battery directly to the board, removing USB power supply.

How can I get technical support when doing a module-based design?

In addition to our detailed datasheets, application notes, and user manuals, we provide an extensive technical Q&A database on our website with over 200 inputs. We also offer direct technical support from our technical support team including support for antenna design, PCB design, working with our modules and technologies, and more.

What tools do I need to make a design based on Radiocrafts modules?

In addition to development kits, Radiocrafts provides some PC-tools to help in the evaluation and designing an RF module. All Radiocrafts technologies are supported with a Configuration and Communication Tool (CCT Tool) where you can setup the parameters in the module. Some modules come with a Spectrum Analyser to scan the channels. Other technologies have their unique tools such as packet sniffers and more.

Can you adapt a module to specific requirements?
Can I use the same module with different protocols?

Most Radiocrafts modules share the same footprint which offers you full flexibility to use different radio protocols. You can make one PCB design and combine several radio solutions and frequencies by only changing the radio module and the antenna. Only minor adjustments in the host controller firmware are necessary to swap between different radio protocols.

What is the extra-cost of using a module compared to chip design?

In most cases a module-based design gives a lower total cost than a chip design, except for huge volume applications (above 1 million units per year). It is important to look at the total cost of the project including, the development investment, certification, production, material handling, and product maintenance, throughout the product lifestyle when doing a comparison. Comparing the BOM material cost does not show the full picture.

Can the module be battery-operated?

Yes, we offer several radio technologies that are suitable for battery-operation.
These questions, and hundreds more are answered in our Radiocrafts Frequently asked questions and Technical Support Q&A pages. Explore our vast knowledge base and buy a development kit from Radiocrafts to start testing our leading solutions for your application!