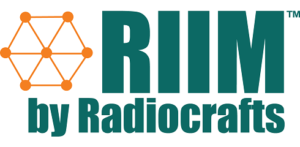 Radiocrafts' Industrial IP Mesh solution, RIIM, is a truly global solution supporting various radio frequency bands: 868 MHz, 915 MHz, and 865 MHz. These RF bands include but are not limited to the following regions and countries:
Europe
USA/Canada
Mexico/South America
Brazil
Australia/New Zealand
Vietnam
India
North Africa/Middle East
Hong Kong
Japan
South Africa
In our newest application note, AN056: Global Support For RIIM, Radiocrafts describes the radio regulations of the above-mentioned countries. We then explain how RIIM fits into these different regulations. Finally, we also teach you how to easily configure your RIIM module to operate with each set of regulations, using ICI.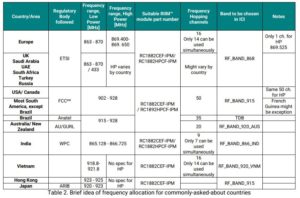 Radiocrafts' RIIM modules include:
RC1882CEF-IPM – Has a 14 dBm max output power and supports 865/868/915 MHz bands
RC1882HPCF-IPM – Has a 27 dBm max output power and supports 865/868 MHz bands
RC1892HPCF-IPM – Has a 27 dBm max output power and supports the 915 MHz band
RIIM can also support other frequencies which are not implemented in the standard offering on a project basis, for example, 433 MHz, 470 MHz, 2.4 GHz, and more. Contact us for more information!
Useful Documentation:
RC1882CEF-IPM module datasheet (Download)
RC1882HPCF-IPM and RC1892HPCF-IPM datasheet (Download)
AN029: C-Programming of ICI (Download)
Are you interested in testing RIIM for your own application? Buy a development kit from Digi-Key or from a distribution partner near you!
Download the application note here!