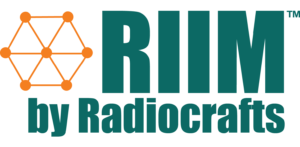 Are you evaluating or testing Radiocrafts' ultra-low power long range mesh solution, RIIM, and want to upgrade your modules to the latest RIIM release?
In the video snippet below Thomas Snare Knutsen, Radiocrafts' Customer Success Engineer, teaches you about the latest RIIM SDK release. He walks you through the RIIM SDK architecture, showing all the APIs, example codes available, the different RIIM board platforms, and finally, he teaches you how to upload these different platforms to the RIIM module.  
As a reminder, the new RIIM SDK released late April 2023 now supports a 150-kbps platform for applications requiring higher data throughput.
Additional benefits include:
Reduced Power Consumption – 7+ years battery lifetime on 2 AA batteries using the 50-kbps mode. 15+ years using the 150-kbps mode.
More Control in Your Hands – We now offer more configuration parameters on RIIM which allow you to optimize your network to your unique requirements, for example, configuring joining times and multicast distribution rate.
Build System Improvement – Enjoy a more modern build system for RIIM based on cmake and ninja suited for today's development environment.
You can download the new RIIM SDK here. 
Interested in testing RIIM? you can buy a RIIM development kit either from Digi-Key or from a distribution partner near you!