Meet Radiocrafts on the 27th – 29th of October at the Enlit Europe 2020 fair trade show in Milan, Italy!
Come visit us at our booth in Stand number (TBD) where we will be introducing the full release of RIIM, Radiocrafts' long range industrial IoT wireless IP mesh network completely embedded in a module. RIIM was developed for you to easily create your own industrial grade access network with direct IP connectivity from sensor to cloud.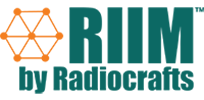 We will be showcasing a number of exciting demos including:
The RIIM Dashboard Demo, a tool which greatly simplifies the installation and operation of a wireless mesh network to ensure that every single node has the fullest and most effective connectivity possible in the network. Read more about the RIIM Dashboard.
The MIOTY Demo, Radiocrafts will be demonstrating a MIOTY demo. MIOTY is a new game changing low-power, wide-area network (LPWAN) protocol that was designed to have the best-in-class reliability and scalability of all available LPWAN technologies today to support massive industrial and commercial IoT deployments.
A unique 169 MHz technology use case known as the Cryoegg. The Cryoegg uses Radiocrafts' 169 MHz Wireless M-Bus technology to measure melting water up to a staggering 1.5km beneath a glacier. Read more about the Cryoegg use case on our website.
If you want to learn more about these new technologies or to experience the demos, please email us at sales@radiocrafts.com prior to the exhibition to reserve time for a personal meeting with one of our staff at the booth location.
For more information about the trade show, please visit the official website of the Enlit Europe 2020 trade show.
We recommend that you buy a development kit in your early stage product evaluation. The development kits are designed to be easy to use and to very quickly support a wireless link or network, where you can make a good analysis of the network performance.
Buy a RIIM Development Kit Here!
Buy a Wireless M-Bus Development Kit Here!